This post is presented by our media partner Psychedelic News Wire
View the original article here.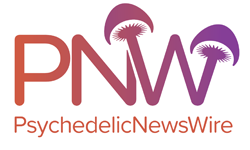 Beckley Psytech is a clinical-stage biotechnology company focused on improving the lives of individuals living with neuropsychiatric disorders through the development of psychedelic drugs. In its latest press release, the company revealed that it has administered a new intranasal psychedelic using an FDA-approved delivery device to a patient with treatment-resistant depression during a phase 2a trial.
The objective of the phase 2 trial is to assess the effectiveness, safety and pharmacokinetics of the company's BPL-003 formulation when administered together with psychological support, to patients experiencing moderate to severe symptoms of treatment-resistant depression. BPL-003 is a synthetic formulation of the 5-MeO-DMT compound.
It is estimated that roughly 3.8% of the global population suffers from depression, which adds up to about 280 million individuals. Treatment-resistant depression (refractory depression) is used to describe individuals suffering from major depressive disorder who don't respond to antidepressant medications.
In its press release, the company revealed that BPL-003 had been well tolerated during the phase 1 trial. The researchers determined that high as well as medium dosages could induce profound psychedelic experiences with a timely offset of treatment effects.
During the trial, patients will receive a single dose of the psychedelic formulation then be followed for a three-month period, with effectiveness and safety evaluations being conducted throughout the period.
Rob Conley, the company's chief scientific officer, stated that it had been exciting to dose the study's first patient, adding that the company looked forward to investigating the possible therapeutic effects of the drug for treatment-resistant depression patients. He further noted that about one-third of all patients living with depression were resistant to standard treatments and there was need for more effective therapies. Conley then added that Beckley Psytech was proud to be pioneering a new way to develop alternative treatments that were effective, safe and practical.
The company expects to have results from the trial by the end of this year. The findings, together with data from a phase 2b trial to be held next year, will be used to inform development of the BPL-003 formulation in the future.
Beckley Psytech received the approval for its Investigational New Drug application from the FDA earlier this year. Phase 2b of this trial will be focused on evaluating the effects of one medium or high dose of its psychedelic formulation against microdoses. This study will occur across seven different countries, at 40 research sites. Meanwhile, the phase 2a trial is currently recruiting at Hammersmith Medicines Research and King's College London.
This particular clinical trial is just one of the many ongoing or planned psychedelic studies that numerous entities such as Delic Holdings Corp. (CSE: DELC) (OTCQB: DELCF) are financing in order to explore how best these substances can be harnessed for human health.
NOTE TO INVESTORS: The latest news and updates relating to Delic Holdings Corp. (CSE: DELC) (OTCQB: DELCF) are available in the company's newsroom at https://ibn.fm/DELCF
About PsychedelicNewsWire
PsychedelicNewsWire (PNW) is a specialized content distribution company that (1) aggregates and distributes news and information on the latest developments in all aspects and advances of psychedelics and their use, (2) creates PsychedelicNewsBreaks designed to quickly update investors on important industry news, (3) leverages a team of expert editors to enhance press releases for maximum impact, (4) assists companies with the management and optimization of social media across a range of platforms, and (5) delivers unparalleled corporate communication solutions. PNW stays abreast of the latest information and has established a reputation as the go to source for coverage of psychedelics, therapeutics and emerging market opportunities. Our team of seasoned journalists has a proven track record of helping both public and private companies gain traction with a wide audience of investors, consumers, media outlets and the general public by leveraging our expansive dissemination network of more than 5,000 key syndication outlets. PNW is committed to delivering improved visibility and brand recognition to companies operating in the emerging markets of psychedelics.
To receive instant SMS alerts, text "Groovy" to 844-397-5787 (U.S. Mobile Phones Only)
For more information please visit https://www.psychedelicnewswire.com
Please see full terms of use and disclaimers on the PsychedelicNewsWire website applicable to all content provided by PNW, wherever published or re-published: https://www.psychedelicnewswire.com/Disclaimer
Do you have questions or are you interested in working with PNW? Ask our Editor
PsychedelicNewsWire (PNW)
San Francisco, California
www.psychedelicnewswire.com
415.949.5050 Office
Editor@PsychedelicWire.com
PsychedelicNewsWire is part of the InvestorBrandNetwork.
This post was originally published by our media partner here.