This post is presented by our media partner Maximum Yield

View the original article here.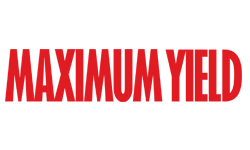 The second season of Growing Belushi made its official premiere on January 19, 2022, on the Discovery Channel. Headed by performer Jim Belushi, the Farm had set out to grow cannabis and spread awareness about the plant as a pathway to healing. "I did it for the medicine," Jim had told FOHSE. "The healing power of these plants has been amazing… this medicine is so good; people take it for the side effects." So began Jim's journey into becoming a full-fledged cannabis farmer. He purchased a 93-acre property along the Rogue River in Southern Oregon's Banana Belt and began cultivating medicine for all.
A Personal Mission
Jim's mission to start fresh in the cannabis industry was also personal. Having suffered the loss of his brother John to an overdose and his own journey, learning and healing through cultivating cannabis, Jim's a passionate proponent of the plant's beneficial properties across a spectrum of uses. From enhancing joy and quality of life, mitigating trauma and managing pain, to a harm reduction approach and rebuttal of the opioid abuse epidemic, Jim advocates for patient rights and adult-use legalization while empowering craft farmers to thrive in economies of scale. "To all these people finding out I've been growing cannabis since 2016, I have this to say: if my brother John was a pothead, he'd be alive today," Jim (@JimBelushi) tweeted in 2021. "And that's why I got into this. To heal my own trauma and help people get off opioids. That's the 'mission from God.'"
The Oregon-based operations had gotten off to a rocky start in the first season. They experienced a significant learning curve when they could not keep up with the growing demand for their flagship brand, The Blues Brothers, an ode to his late brother. Belushi's Farm knew a change needed to be made to meet increasing national demand by bringing in new equipment, technology, and cultivation methods. In search of ways to increase production through lighting, Jim and the Belushi's Farm team turned to FOHSE LEDs to revamp grow operations and completely modernize the current lighting infrastructure.
Seeing the Light
Their dedicated cultivation team, including the lighting experts from FOHSE, performed a complete overhaul of current HPS structures and transitioned all-new indoor and greenhouse grow spaces to high-intensity LEDs. After closely examining other grow equipment and environmental factors at the Farm, the FOHSE team created a unique lighting plan that included the implementation of the O6i Industrial LED Grow Light in the greenhouse and F1V Industrial LED Grow Light in the indoor grow spaces and vegetative rooms.
Not only did the team notice a considerable increase in the Farm's yields after making the switch to FOHSE, but they also quickly noticed increases in THC and terpene production of their flagship strains. Now the team had seen the light, and there was no turning back. The powerful and efficient LEDs from FOHSE completely revitalized the Farm's operations and made Jim Belushi a believer in new lighting technology.
"The shocker was that these lights not only increased our yields, but they also increased our THC levels and terpene values, and I'm all about the terpenes," he said. "These lights have made us extremely competitive in our market, and we're on the cutting edge of environmental greenhouse technology for our cannabis with FOHSE LEDs. Now I see the light!"
Central to Belushi's Farm crop's success is the idea that greater photon density from lighting leads to more carbon assimilation, which means more biomass. The aircraft-grade aluminum heat sinks and two hyper-efficient variable speed fans keep the O6i's LEDs operating at peak efficiency, keeping the Farm's electricity costs low. Compound that with the lack of IR spike rampant in HID systems, and now you have an environment where Jim makes lighting an ally in his greenhouse.
Equipped with light-harvesting sensors that measure light in the Belushi's Farm greenhouse, it can self-adjust in increments of as little as one percent in real-time based on the ever-changing light conditions, which gave the Farm complete control over its cultivar. This transition to complete cultivation control was a total game changer for the Farm, with Jim raving about the quality of FOHSE LEDs soon after implementation in the greenhouse.
"If you're going to go big, GO FOHSE!"
---
Recommended:
---
A Passion for Pot
Jim's passion for cannabis carried into social justice, becoming an advocate and proud supporter of the Last Prisoner Project. During an appearance on Late Night with Seth Meyers, Jim explained that the true pioneers of the cannabis industry were not celebrities or policymakers but the people who had been affected by the war on drugs and who paid the price and paved the way.
"They were the pioneers for the cannabis industry," explained Belushi on the show, saying the prisoners were, more often than not, "trying to make a living for their family. We are writing letters to states, and change is happening." The Last Prisoner Project was founded in 2019 out of the belief that no one should remain incarcerated for cannabis offenses. Their organization has brought together a team of justice-impacted individuals, criminal and social justice advocates, policy and education experts, and leaders in social justice and drug policy reform to work to end this fundamental injustice.
There's a bright future ahead with Jim's work with the Last Prisoner Project and his cultivation expansion at Belushi's Farm. Recently, Guy Fieri visited Jim at the Farm while filming his new Food Network show Guy's All-American Road Trip to check out some of the new strains, joke around and cook up traditional Albanian recipes with the Belushi family. Other change-makers have joined Jim within the cannabis industry, including Dan Aykroyd, as they discover the unique strains and medicinal benefits. The Farm is also continuing to introduce new products onto the market to consume the medicine in a variety of different ways, including a Blues Brothers- themed line of cannabis-infused ice cream!
The mission is clear. The opportunities are present. The future is bright. Belushi's Farm's operations will continue to elevate, equipped with high-intensity LEDs from FOHSE and ever-growing knowledge about cannabis and its medicinal benefits.
Fohse, The Future of Horticultural Science & Engineering, is the leading manufacturer of high-performance LED grow lights designed for cannabis cultivation. Visit fohse.com to get a free lighting plan, and make the switch to LED today.
Related Terms
This post is presented by our media partner Maximum Yield

View the original article here.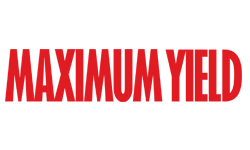 This post was originally published by our media partner here.