This post is presented by our media partner The Growth Op
View the original article here.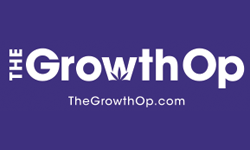 Article content
Bernie Sanders is pro-cannabis legalization, yet is still concerned about some potential harms of the drug, especially with regards to teens.
Article content
The senator recently stopped by Mount Anthony Union High School in Bennington, Ver. for a town hall, where he spoke about topics ranging from climate change to health care and teens smoking weed.
Article content
The senator said marijuana is a topic that's often brought up in high school events. "That worries me, to tell you the truth," Sanders reportedly said.
Despite noting that he's not a fan of drugs and alcohol, the senator did make clear he believes cannabis should be legal in every state in the U.S.
Sanders also made sure to differentiate between marijuana and other drugs that have been shown to have serious and dangerous side effects.
"Heroin is a killer drug," he said. "Fentanyl is even worse, and fentanyl sometimes gets mixed in with the heroin. … Marijuana is not heroin, it is not fentanyl. It should not be lumped together."
Sanders has long been a proponent for marijuana's decriminalization and legalization. When Biden's pardon was issued, Sanders supported his decision, sharing his approval on Twitter.
"I have long believed that marijuana should be legalized and those arrested for possession should be pardoned and have their records expunged. The President's executive action today is an important step forward, but much more needs to be done," he wrote.
The FreshToast.com, a U.S. lifestyle site that contributes lifestyle content and, with their partnership with 600,000 physicians via Skipta, medical marijuana information to The GrowthOp.
Subscribe to  Weekend Dispensary, a new weekly newsletter from The GrowthOp.
This post was originally published by our media partner here.