This post is presented by our media partner Psychedelic News Wire
View the original article here.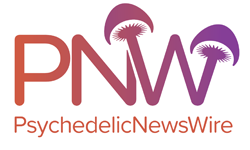 Psychedelics have seen a resurgence in scientific and mainstream interest over the past few years. The result has been an increasing body of research showing that psychedelics can have positive mental health impacts, especially when paired with psychiatry. With the public becoming more aware of the long-term side effects of psychiatric medications, the "psychedelic" renaissance couldn't have come at a better time.
Two bipartisan lawmakers have now teamed up to form the first-of-its-kind congressional psychedelics caucus to focus on psychedelic-assisted therapies. The Congressional Psychedelics Advancing Clinical Treatments Caucus will be chaired by Representatives Jack Bergman and Lou Correa. The caucus will be dedicated to "exploring psychedelic research" to develop therapies that could be used to tackle America's crippling mental health crisis.
In recent years, research into hallucinogenic drugs has revealed that the substances can be effective at mitigating the symptoms of mental health issues such as depression, eating disorders and post-traumatic stress disorder. When paired with psychotherapy and taken in safe, controlled spaces, psychedelics have been found to deliver incredible results after only a single dose.
Drug reform proponents across the country are now working to loosen restrictive state and federal policies that have hindered psychedelic research and the development of effective therapies.
Bergman, who is a former member of the military, said in a recent press release that he had seen firsthand the destruction PTSD can cause to service members and their families. He said that if psychedelic-assisted therapies have the potential to mitigate PTSD symptoms or eliminate the symptoms entirely, lawmakers had an obligation to look into these therapies and develop them further.
Having spent a long time advocating for the end of federal cannabis prohibition, this isn't Correa's maiden foray into drug reform either. Correa noted that psychedelics have exhibited "incredible lasting potential" as treatments for substance abuse disorder, PTSD and depression. However, this research is still in its infancy, and Correa stated that further research into the potential of psychedelics is necessary. Like Bergman, he said that if psychedelic therapies can save the lives of Americans, there is absolutely no reason to research them.
Correa has long been an advocate for psychedelic reform. He was among the first lawmakers in Congress to advocate for psychedelic research, and he has supported amendments that would facilitate research into hallucinogenic drugs. Last year, he also acknowledged that psychedelic-assisted therapies could help veterans deal with PTSD and other mental issues that they had developed during active service.
Various psychedelics companies, such as Mind Medicine Inc. (NASDAQ: MNMD) (NEO: MMED) (DE: MMQ), are devoting considerable resources in a bid to develop medicinal formulations that the FDA can approve and that might become widely available to treat the indications for which those remedies were developed.
About PsychedelicNewsWire
PsychedelicNewsWire (PNW) is a specialized content distribution company that (1) aggregates and distributes news and information on the latest developments in all aspects and advances of psychedelics and their use, (2) creates PsychedelicNewsBreaks designed to quickly update investors on important industry news, (3) leverages a team of expert editors to enhance press releases for maximum impact, (4) assists companies with the management and optimization of social media across a range of platforms, and (5) delivers unparalleled corporate communication solutions. PNW stays abreast of the latest information and has established a reputation as the go to source for coverage of psychedelics, therapeutics and emerging market opportunities. Our team of seasoned journalists has a proven track record of helping both public and private companies gain traction with a wide audience of investors, consumers, media outlets and the general public by leveraging our expansive dissemination network of more than 5,000 key syndication outlets. PNW is committed to delivering improved visibility and brand recognition to companies operating in the emerging markets of psychedelics.
To receive instant SMS alerts, text "Groovy" to 844-397-5787 (U.S. Mobile Phones Only)
For more information please visit https://www.psychedelicnewswire.com
Please see full terms of use and disclaimers on the PsychedelicNewsWire website applicable to all content provided by PNW, wherever published or re-published: https://www.psychedelicnewswire.com/Disclaimer
Do you have questions or are you interested in working with PNW? Ask our Editor
PsychedelicNewsWire (PNW)
San Francisco, California
www.psychedelicnewswire.com
415.949.5050 Office
Editor@PsychedelicWire.com
PsychedelicNewsWire is part of the InvestorBrandNetwork.
The post Bipartisan Legislators Form Congressional Psychedelics Caucus appeared first on PsychedelicNewsWire (PNW).
This post was originally published by our media partner here.