This post is presented by our media partner The Growth Op
View the original article here.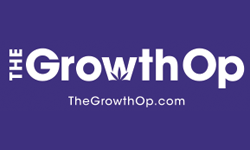 Founders of HEXO have since departed the company
Article content
It's open for debate whether or not business is as good as the story for the authors of Billion Dollar Start-up, the now award-winning book penned by HEXO Corp. founders Adam Miron and Sébastien St. Louis and writer Julie Beun.
Article content
The True Story of How a Couple of 29-Year-Olds Turned $35,000 Into a $1,000,000,000 Cannabis Company tells the tale of two brothers-in-law who launched the Ottawa-based cannabis company, thanks to a $35,000 investment.
Article content
Told in diary format for the 2013 to 2019 period, the book "documents the history of Canada's momentous road to legalization complete with government hurdles, intense competition, Limited market data, a high burn rate for capital and general chaos," according to a press statement.
Article content
It was a gripping enough account of the "behind-the-scenes view of the myriad of challenges facing an entrepreneurial startup" that it garnered the 2022 National Business Book Award.
An independent jury evaluates submissions for originality, relevance, excellence of writing, thoroughness of research and depth of analysis.
Though not a billion dollars, authors have also received the associated $30,000 prize, which was presented during an award luncheon in Toronto, hosted by bestselling author and award-winning journalist Peter Mansbridge.
Both co-founders, however, are no longer with HEXO. Longtime CEO St. Louis, left the company in the fall of 2021, while Miron, the company's then chief brand officer, stepped down almost two years earlier.
Article content
The two, however, seem to be doing fine. Miron, now the executive chairman of blockchain innovation company Brane, has at least 20 startups under his belt while St.-Louis remains "one of the longest-serving and most dynamic CEOs in Canada's expanding cannabis industry," the press statement adds.
The trio for Billion Dollar Start-Up — all first-time book authors — beat out two other finalists, namely Terry O'Reilly for My Best Mistake: Epic Fails and Silver Linings and Bobby Siu for Opening Doors to Diversity in Leadership.
CBC News reports that the 2021 winners were Values by Mark Carney and The Company by Stephen K. Bown. Other past winners include Plutocrats by Chrystia Freeland, The Patch by Chris Turner and Viva MAC by Andrea Benoit.
Article content
The latest HEXO financial results, released at the end of October, show the company recorded net revenue in fiscal 2022 of $191.1 million, up from $123.8 million from the fiscal year ended July 31, 2021.
"The fourth quarter was a period of strategic realignment for HEXO," Charlie Bowman, president and CEO of HEXO, said in the statement. "We focused on making the changes that will enable HEXO to maintain and expand our strong position within the Canadian cannabis market," Bowman noted.
The company is committing to three key priorities, namely aligning for success, resetting the organization for profit and growth, and delivering a preferred cannabis experience for its customers and other stakeholders, the statement added.
We'd love to hear from you. Get in touch with feedback and story tips at thegrowthop@postmedia.com
This post was originally published by our media partner here.