This post is presented by our media partner Psychedelic News Wire
View the original article here.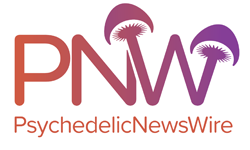 Last month, the province of British Columbia received permission from the federal government to decriminalize the possession of various drugs. This news from the province, which is home to roughly 5 million individuals, was announced by the minister of Federal Mental Health and Addictions, Carolyn Bennett.
The measure's objective is to help alleviate the opioid overdose crisis, which has affected this particular province greatly. The new regulations, which will decriminalize the use and possession of illegal substances such as fentanyl and heroin, will come into effect on January 31, 2023. It should be noted that the sale and distribution of these illicit substances remains prohibited.
Under the new regulations, individuals found to be in possession of less than 2.5g of these illicit drugs will not be jailed. Furthermore, law enforcement will be required to offer information on addiction and health services to these individuals and how these services can be accessed, instead of seizing the drugs and arresting said individuals. However, suppliers of these illicit substances will continue to be arrested and prosecuted.
Stigma usually drives individuals to hide their drug use in fear of being shamed, often also avoiding healthcare. Many hope that decriminalizing the use of these illicit drugs will eliminate the shame, fear and stigma carried by individuals addicted to drugs and encourage them to reach out for help and treatment.
This approval comes after the province requested that the federal government grant it an exemption from the law that criminalizes the possession of a range of drugs. While the province's government had initially asked for the limit to be 4.5g, the federal government granted them an exemption with a 2.5g limit.
The opioid epidemic has risen significantly in the province the last few years. Last year, illegal substances claimed the lives of about 2,200 residents. This figure represents a 400% increase in the number of individuals who lost their lives to illicit drugs in comparison to the figures recorded in 2015.
This move by the Canadian province is a step forward in helping end the global war on drugs. It is expected that British Columbia's success may prompt other provinces in Canada to follow suit.
On a national scale, there is a measure supported by the federal wing of the New Democratic Party that would decriminalize the possession of most drugs in all of Canada's jurisdictions. However, there is no indication that it may be approved any time soon.
With some psychedelic substances proving to be helpful in combating addiction, companies such as Delic Holdings Corp. (CSE: DELC) (OTCQB: DELCF) could have a future role to play by developing formulations that can rewire the brains of addicts so that they break free from their harmful conditions.
NOTE TO INVESTORS: The latest news and updates relating to Delic Holdings Corp. (CSE: DELC) (OTCQB: DELCF) are available in the company's newsroom at https://ibn.fm/DELCF
About PsychedelicNewsWire
PsychedelicNewsWire (PNW) is a specialized content distribution company that (1) aggregates and distributes news and information on the latest developments in all aspects and advances of psychedelics and their use, (2) creates PsychedelicNewsBreaks designed to quickly update investors on important industry news, (3) leverages a team of expert editors to enhance press releases for maximum impact, (4) assists companies with the management and optimization of social media across a range of platforms, and (5) delivers unparalleled corporate communication solutions. PNW stays abreast of the latest information and has established a reputation as the go to source for coverage of psychedelics, therapeutics and emerging market opportunities. Our team of seasoned journalists has a proven track record of helping both public and private companies gain traction with a wide audience of investors, consumers, media outlets and the general public by leveraging our expansive dissemination network of more than 5,000 key syndication outlets. PNW is committed to delivering improved visibility and brand recognition to companies operating in the emerging markets of psychedelics.
To receive instant SMS alerts, text "Groovy" to 844-397-5787 (U.S. Mobile Phones Only)
For more information please visit https://www.PsychedelicNewsWire.com
Please see full terms of use and disclaimers on the PsychedelicNewsWire website applicable to all content provided by PNW, wherever published or re-published: https://www.PsychedelicNewsWire.com/Disclaimer
Do you have questions or are you interested in working with PNW? Ask our Editor
PsychedelicNewsWire (PNW)
San Francisco, California
www.PsychedelicNewsWire.com
415.949.5050 Office
Editor@PsychedelicWire.com
PsychedelicNewsWire is part of the InvestorBrandNetwork.
This post was originally published by our media partner here.