This post is presented by our media partner The New Agora
View the original article here.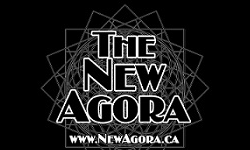 Not so obviously, we need to do this together, as it seems as we're all in this together.
Even though we, most often, live alone in our heads (minus the demonic voices of negativity) expressing ourselves is the name of the game. That's what The Creator did, and here we are, like it or not . Thanks big guy.  Perhaps that's exactly what the Creator had 'in mind' with us however.  That is to say we are here as expressions of Creation to create, ourselves and the world in which we'd love to flourish together.
This is what we have in mind for this space, this blog and the opening of our Agora and for whoever is interested in participating in the conversation with the intent to move us all, and hence consciousness forward in the direction of a true Human evolution.
Building a Better Consciousness. Yikes, what have we taken on here. Join in the fun. Comment here.  Send in to share your own stories, successes and failures, ideas and projects in to post online. An enormous topic with enormous potential.
This post was originally published on from Randy Rowe and can viewed here: https://newagora.ca/building-a-better-conciousness-how-do-we-do-it-consider-yourself-invited-to-participate-comment-on-this-blog-and-or-send-in-your-contributions-to-be-posted-online-for-all-to-see-and-to-continue-t/
This post was originally published by our media partner here.