This post is presented by our media partner The Growth Op
View the original article here.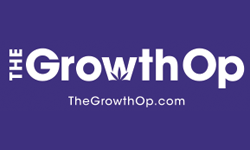 This dispensary, which just opened a month ago, has been temporarily closed due to extensive property damage
Article content
Would-be thieves attempted a grand entrance at a Cookies dispensary in Missouri, reportedly driving a car into the building in an attempt to gain access. 
Article content
In March 2020, Fire and Flower announced it had removed the window coverings from three of its Edmonton locations and was instituting a store-by-store review despite the requirement.
The move was prompted after a robbery at one of its Alberta locations.
"We will be removing window coverings where product cannot be seen from the outside, where new merchandising can be utilized to make sure product cannot be seen by youth, and to create a more inviting and safe environment for our staff and customers," Nathan Mison posted to LinkedIn. At the time, Mison was the company's president of government, media and stakeholder relations.
Mison added that the company worked with provincial regulators ahead of the move.
"This is an important step. We are the legal operators. We should not be afraid to show off our stores. We take great efforts to create inviting environments to learn about legal cannabis. We will operate under the rules, once clearly outlined," he wrote, adding that "policies that don't make sense, need to be pushed back against."
Subscribe to Weekend Dispensary, a weekly newsletter from The GrowthOp.
This post was originally published by our media partner here.