This post is presented by our media partner Stratcann
View the original article here.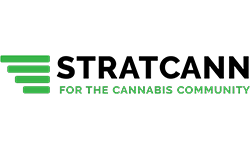 Calgary Police have confirmed a robbery of a cannabis store occurred on Sunday, December 26. Three suspects fled the scene before police arrived.
Police say all suspects were male youth and were between the ages of 16 and 18. No weapons were reported to be involved and the investigation is ongoing.
The confirmation comes following reports made online of several cannabis stores in the Calgary area being robbed. Ryan Roch, the owner of Lake City Cannabis—with a location in Calgary and Chestermere, just outside of Calgary—shared online that he had heard of at least one other robbery on Thursday, December 30. This came after Roch previously shared a report of the robbery on December 26.
Calgary Police say that at around 10:50am on December 26 they were called to Four20, located at 424 Erin Woods Dr S.E., for reports of a robbery. The location is in a small strip mall, and had previously been an Urban Canna.
Police provided a quote from a press release in November that said robberies of many retail stores in the Calgary area, including cannabis stores, were increasing.
"We wish to again alert the public and pharmacy employees about the ongoing crime trend of pharmacy robberies occurring in our city," said Staff Sergeant Rod Harbidge of the Calgary Police Service Robbery Unit.
"Similar robberies are also taking place at cannabis stores and cellphone stores at a growing rate and these types of robberies have become increasingly violent over time. These events have a damaging impact on the victims, businesses, and citizens present while a crime is in progress, and we are asking for the public's help to notify police when they see suspicious or criminal behaviour."
A press release on December 23 noted arrests related to many of these robberies.
Roch himself was a victim of such a robbery in September. At the time he described three men entering his company's Calgary location on a Saturday night, holding off staff and getting away with a number of cannabis products.
He and many others have called for changes to Alberta regulations for retailers that require their windows be covered or otherwise blacked out, which they say makes them more susceptible to such robberies.
Some provincial and municipal governments have said the rules are based on federal regulations, but other provinces have changed their stance and allowed stores to operate without blackout screens on their windows.
​​Facing similar concerns, the BC government changed their own rules in 2020, allowing retailers to have transparent windows. "Opaque windows are counter to every risk-management document when it comes to business safety," Jaclynn Pehota, executive director of the Association of Canadian Cannabis Retailers (ACCRS), told local media at the time.
The rules in Canada vary from province to province and even city to city.
---
This post was originally published by our media partner here.