This post is presented by our media partner The Growth Op
View the original article here.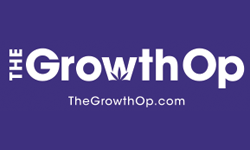 Quarter ton of cannabis estimated to have a street value of $640,000
Article content
A man has been arrested after officers with the Los Angeles County Sheriff's Department (LACSD) who were trying to sniff out a "fighting rooster" ring stumbled upon hundreds of kilograms of cannabis.
Article content
Late last week, LACSD reported that officers had discovered 227 to 272 kilograms of cannabis having a street value of approximately $640,000.
Photos released by the police show what looks to be both marijuana plants and processed weed.
The hefty find was likely a surprise to investigators who were on the scene in Antelope Valley to serve a warrant and break up a suspected rooster fighting ring.
Officers, indeed, found the ring. Beyond the cannabis seized, the cops confiscated 228 fighting roosters and a 22-calibre rifle, notes an LACSD Facebook post. Because animals were involved, the response team also included animal care and control experts.
Police have not announced what charges could be laid against the individual.

That said, California was also the home of another cannabis grow and rooster combo earlier this year.
This past April, two searches revealed both an illegal cannabis grow with 1,000-plus plants and an illicit rooster fighting ring. In July 2020, officers in Glenn County, Calif. were executing a warrant on a suspected weed grow when they also discovered guns and evidence of a cockfighting ring.
A few months before that, during April in the Philippines, members of the Benguet Provincial Mobile Force investigating an illegal cockfight also found a small cannabis farm with about 80 plants.
This post was originally published by our media partner here.