This post is presented by our media partner Psychedelic News Wire
View the original article here.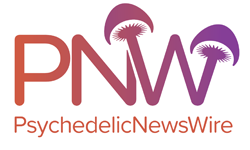 The possession and use of psychedelic drugs won't be allowed anytime soon in the state of California after a psychedelics bill failed to pass. Bill SB 519, which had advanced past the Senate, was passed by two committees and went through a series of amendments in an appropriations committee that removed ketamine from the list of allowed psychedelics and introduced possession limits. Despite that, psychedelic reform advocates say that the legislation was essentially gutted in an Assembly Appropriations Committee meeting last week, with lawmakers introducing provisions such as possession limits that irked many advocates.
Before last week's Appropriations Committee meeting, SB 519 would have made it legal to possess limited amounts of psychedelic drugs, including ibogaine, LSD, psilocybin and MDMA. The bill had also included provisions for record sealing and resentencing for California residents who had prior psychedelic-related convictions, but the language outlining these provisions was removed in a committee meeting before it headed to the Senate floor last year.
Senator Scott Wiener, sponsor of the bill, accepted the amendments to the bill as he was determined to get the legislation onto the Senate floor for a vote. However, the Assembly Appropriations Committee removed the criminal protections for possessing small quantities of seven psychedelics, introduced possession limits and mandated a study into the impact of potentially legalizing psychedelics in the future before passing it.
A last-minute push to include key amendments that would have removed synthetic psychedelics such as MDMA and LSD from the proposed list of criminalized psychedelics wasn't enough to satisfy SB 519's sponsor and its supporters.
Even though Weiner said that he was extremely disappointed by the amended bill, he said that he would reintroduce the legislation next year as psychedelics hold plenty of promise when it comes to treating mental health conditions such as addiction and post-traumatic stress disorder.
In a recent interview with Marijuana Moment, Weiner said that we don't need a study to tell us that drug criminalization has been an unmitigated failure and that we need to decriminalize psychedelics. Although his bill did include provisions that called for a study, it was meant to inform future changes to the state's drug laws rather than determine whether or not the state should look into drug reform and criminalization.
Without any decriminalization provisions, Weiner's legislation was basically turned into a psychedelics study bill that he says would have been "subjectively meaningless."
Weiner's psychedelic bill may have failed to advance, but all the work that went into developing it will be used to inform efforts to legalize psychedelics next year. He plans on reintroducing the bill next session, and given California Governor Gavin Newsom's support for progressive drug policy and harm reduction, he believes the bill will have a good chance of passing.
Fighting for reforms to policies that have existed for decades involves taking baby steps forward and encountering speed bumps, but companies operating in the psychedelics space such as Silo Pharma Inc. (OTCQB: SILO) maintain an optimistic outlook that things will eventually change as awareness grows about the potential that these substances hold.
NOTE TO INVESTORS: The latest news and updates relating to Silo Pharma Inc. (OTCQB: SILO) are available in the company's newsroom at https://ibn.fm/SILO
About PsychedelicNewsWire
PsychedelicNewsWire (PNW) is a specialized content distribution company that (1) aggregates and distributes news and information on the latest developments in all aspects and advances of psychedelics and their use, (2) creates PsychedelicNewsBreaks designed to quickly update investors on important industry news, (3) leverages a team of expert editors to enhance press releases for maximum impact, (4) assists companies with the management and optimization of social media across a range of platforms, and (5) delivers unparalleled corporate communication solutions. PNW stays abreast of the latest information and has established a reputation as the go to source for coverage of psychedelics, therapeutics and emerging market opportunities. Our team of seasoned journalists has a proven track record of helping both public and private companies gain traction with a wide audience of investors, consumers, media outlets and the general public by leveraging our expansive dissemination network of more than 5,000 key syndication outlets. PNW is committed to delivering improved visibility and brand recognition to companies operating in the emerging markets of psychedelics.
To receive instant SMS alerts, text "Groovy" to 844-397-5787 (U.S. Mobile Phones Only)
For more information please visit https://www.PsychedelicNewsWire.com
Please see full terms of use and disclaimers on the PsychedelicNewsWire website applicable to all content provided by PNW, wherever published or re-published: https://www.PsychedelicNewsWire.com/Disclaimer
Do you have questions or are you interested in working with PNW? Ask our Editor
PsychedelicNewsWire (PNW)
San Francisco, California
www.PsychedelicNewsWire.com
415.949.5050 Office
Editor@PsychedelicWire.com
PsychedelicNewsWire is part of the InvestorBrandNetwork.
The post California Senator Sees New Path to Get Psychedelics Decriminalization Bill Approved appeared first on PsychedelicNewsWire (PNW).
This post was originally published by our media partner here.