This post is presented by our media partner Canadian Evergeen

View the original article here.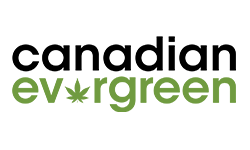 For many cannabis enthusiasts, their Budtender is a key part of their experience, whether it's sharing a new strain or guiding a deeper dive into specifics like how terpenes affect the end product. For newcomers to the world of weed, a knowledgeable, accessible budtender is essential in making people feel open to asking questions and fine-tuning their choices.
Budtenders are, after all, the people at the front line of the cannabis industry.
For all these reasons – and a whole lot more – Budtenders are being saluted later this month with B-Week, featuring both virtual and live, in-person events – most free and designed to bring together Budtenders from across the country to learn, explore and celebrate.
Hosted by Tether, building community for Budtenders across Canada, and powered by MarigoldPR, B-Week leads into the CannExpo, coming to the Enercare Centre at Exhibition Place in Toronto March 24 to 26.
Here's a look at what's on the B-Week Calendar:
Finally, be sure to save the date for the Tether Budtender & Retail Gathering at CannExpo, Sunday, March 26, and celebrate the finale of 2023 Budtender Appreciation Week! Exclusively for budtenders and retailers, tickets are $25 and offer a chance to check out new product launches and samples, connect with industry professionals, and more.
Learn more about at B-Week at tetherbuds.com
This post was originally published by our media partner here.