This post is presented by our media partner The Growth Op
View the original article here.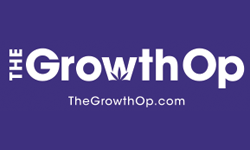 Article content
Canada's largest private-sector liquor and cannabis retailer has completed a deal to acquire The Valens Company, a B.C.-based developer and manufacturer of cannabinoid-based products.
Article content
First announced in August 2022, the transaction includes $138 million in SNDL shares and the assumption of Valens' $60 million non-revolving term loan facility, Alberta-based SNDL noted in a press release.
Article content
George added that SNDL's existing consumer-packaged cannabis business, which includes brands Citizen Stash, Palmetto and Grasslands, will be "transformed by Valens' high-quality extraction, processing, and manufacturing capabilities."
"Broad capabilities in all relevant product categories will further our goals of bringing people together through exceptional products and experiences. With the close of this transaction, we will focus on integrating our assets and teams while delivering both cost synergies and incremental revenue from greater distribution of Valens products," he said.
SNDL notes the acquition makes the company one of Canada's largest adult-use cannabis manufacturers and retailers, with 180 stores in its network, including Value Buds and Spiritleaf, along with cultivation and manufacturing facilities. The company will also see its market share for 2.0 product formats, such as vapes, concentrates and edibles, increase from 0.1 per cent to 4.4 per cent, citing Hifyre data.
Article content
Per Proactive Investors, the board of the combined company now consists of six directors, with former Valens CEO Tyler Robson assuming the position of President of Cannabis.
For Valens investors, shareholders received 0.3334 SNDL common shares for each Valens share. Valens shares have been suspended from trading and will be delisted from Nasdaq.
As of Wednesday morning, SNDL shares were trading around 2.35 USD, up about 14 per cent year to date, but down nearly 98 per cent from it's all-time high of 115 USD in August 2019.
We'd love to hear from you. Get in touch with feedback and story tips at thegrowthop@postmedia.com
This post was originally published by our media partner here.