This post is presented by our media partner Grow Opportunity
View the full article here.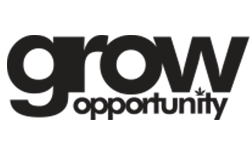 The Canada Border Services Agency (CBSA) made 22,779 cannabis seizures totaling 36,371 pounds (16,498 kilograms) of cannabis in 2021, the agency said in a May 9 news release.
The agency also reminded travelers that bringing – or taking – cannabis across its border remains prohibited, warning that CBD products could also violate agency policies. "Also, when shopping online, make sure you are buying from a licensed Canadian cannabis retailers to avoid potential delays, an enforcement action and even criminal prosecution," CBSA said.
"Under the Cannabis Act, it remains illegal to import into Canada, or export from Canada, cannabis and cannabis products without a valid permit or exemption (including CBD products derived from cannabis or hemp) issued by the Government of Canada," the news release said. "Personal, mail, courier, and commercial shipments are subject to the Customs Act and may be examined for prohibited goods, including cannabis and cannabis products."
This post was originally published by our media partner here.