This post is presented by our media partner Psychedelic News Wire
View the original article here.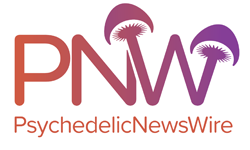 It has recently come to light that last month, the minister of mental health and addictions in Canada, Carolyn Bennett, met with Oregon's Psilocybin Advisory Board. This board is responsible for the formulation of rules that will govern the legal use of psilocybin in the state of Oregon.
Voters in Oregon voted to decriminalize all drugs in November 2020, as well as establish psilocybin healing centers where individuals aged 18 and above could legally receive psilocybin-assisted therapy. It is expected that these centers will be opened in 2023.
Many hope that this surprising move by Bennett signifies easing of restrictions imposed on psychedelic substances in Canada. However, the primary grounds of Bennett's trip to America was a meeting with Oregon's Criminal Justice Committee, which involved carrying out an analysis on the criminal justice effects of decriminalization and obtaining data on the impact of such reforms.
In a recent tweet, Bennett revealed that the Psilocybin Advisory Board and Health Authority gave a presentation on Oregon's framework for psilocybin services, which entailed everything from manufacture and distribution services to purchase and consumption.
For a while now, liberals in the Canadian government have called for the decriminalization of all drugs. A few years ago, members of the Liberal Party voted to eliminate all criminal penalties imposed on the illegal use of drugs. However, Trudeau's government failed to take up the initiative.
Given the success of Oregon's program thus far as well as these new updates, it is possible that Liberals may be considering enacting nationwide decriminalization. Currently, however, the possible legalization and widespread adoption of legal psilocybin and other psychedelics such as MDMA for use as medicines remains unclear.
Presently, there is an ongoing court case that claims that the government is acting unconstitutionally by preventing patients from being treated using these drugs. Only a select number of patients can receive psychedelic-assisted therapy through the Special Access Program.
In other news, the province of British Columbia made a decision to decriminalize a number of drugs. The ruling, which was made in May, will see this province carry out a trial that will last three years.
The purpose of the trial is to help address the opioid epidemic in the country. British Columbia's opioid epidemic was declared a public health emergency a few years ago. The trial is set to begin on Jan. 31, 2023, and will involve individuals aged 18 and above being allowed to possess no more than 2.5 grams of MDMA, methamphetamine, cocaine or opioids, without being charged, seized or arrested.
Canada seems to be taking a more progressive approach to drug policy reform, and this could explain why so many psychedelics companies such as Delic Holdings Corp. (CSE: DELC) (OTCQB: DELCF) have their roots in this country.
NOTE TO INVESTORS: The latest news and updates relating to Delic Holdings Corp. (CSE: DELC) (OTCQB: DELCF) are available in the company's newsroom at https://ibn.fm/DELCF
About PsychedelicNewsWire
PsychedelicNewsWire (PNW) is a specialized content distribution company that (1) aggregates and distributes news and information on the latest developments in all aspects and advances of psychedelics and their use, (2) creates PsychedelicNewsBreaks designed to quickly update investors on important industry news, (3) leverages a team of expert editors to enhance press releases for maximum impact, (4) assists companies with the management and optimization of social media across a range of platforms, and (5) delivers unparalleled corporate communication solutions. PNW stays abreast of the latest information and has established a reputation as the go to source for coverage of psychedelics, therapeutics and emerging market opportunities. Our team of seasoned journalists has a proven track record of helping both public and private companies gain traction with a wide audience of investors, consumers, media outlets and the general public by leveraging our expansive dissemination network of more than 5,000 key syndication outlets. PNW is committed to delivering improved visibility and brand recognition to companies operating in the emerging markets of psychedelics.
To receive instant SMS alerts, text "Groovy" to 844-397-5787 (U.S. Mobile Phones Only)
For more information please visit https://www.PsychedelicNewsWire.com
Please see full terms of use and disclaimers on the PsychedelicNewsWire website applicable to all content provided by PNW, wherever published or re-published: https://www.PsychedelicNewsWire.com/Disclaimer
Do you have questions or are you interested in working with PNW? Ask our Editor
PsychedelicNewsWire (PNW)
San Francisco, California
www.PsychedelicNewsWire.com
415.949.5050 Office
Editor@PsychedelicWire.com
PsychedelicNewsWire is part of the InvestorBrandNetwork.
This post was originally published by our media partner here.