This post is presented by our media partner The Growth Op
View the original article here.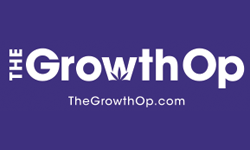 Researchers with University of Ottawa and Ottawa Hospital share findings from a 15-year-long investigation
Article content
A preliminary Canadian study exploring the effects of cannabis smoking on lungs found that weed users have higher rates of emphysema and airway diseases than their non-smoking or tobacco-only smoking counterparts.
Article content
Despite higher global cannabis consumption — the United Nations Office on Drugs and Crime reported in 2022 that legalization in North America appears to have increased daily cannabis use — investigators with the University of Ottawa and The Ottawa Hospital say there's little evidence of the associated effects on lungs.
Small study compares chest scans of cannabis smokers, non-smokers and tobacco-only smokers
To get a better picture of what those effects might be, researchers evaluated chest CT (computerized tomography) scans taken between October 2005 and July 2020 for marijuana smokers, non-smokers and tobacco-only smokers over age 50 who had been heavy cigarette smokers for more than 25 years. Researchers ended up evaluating 56, 57 and 33 such smokers, respectively.
Article content

Looking at age specifically, emphysema rates were higher in 93 per cent of cannabis smokers compared to 67 per cent of tobacco-only smokers.
Beyond emphysema, though, "rates of bronchial thickening, bronchiectasis and mucoid impaction were higher among marijuana smokers compared with the other groups," study authors write. Additionally, gynecomastia was more common in cannabis smokers, noted in 38 per cent of the group, than the 16 per cent in non-smokers and 11 per cent in tobacco-only smokers.
Difference could relate to cannabis smoke reaching lungs unfiltered
Researchers noted that the reason for higher rates of emphysema and airway inflammation in cannabis smokers "may be due to the way that marijuana is smoked and the fact that marijuana smoke enters the lungs unfiltered," notes a statement from the RSNA.
Article content
This results in more particulates reaching the airways from smoking marijuana, the statement explains, adding that cannabis is inhaled with a longer breath hold and puff volume than tobacco smoke.
"It has been suggested that smoking a marijuana joint deposits four times more particulates in the lung than an average tobacco cigarette," says study author Dr. Giselle Revah, a radiologist at The Ottawa Hospital and an assistant professor at the University of Ottawa. "These particulates are likely airway irritants."
Dr. Revah told CNN that airway inflammation early on is reversible. "When I see mucus and thickening of the airways, if you stop the exposure, that should improve. But sometimes that can lead to dilatation of the airways and when it's dilated, then it's irreversible," she explained.
Article content
Study beefs up currently available imaging research in cannabis
Dr. Revah explains in a University of Ottawa release how the review began.
"I can tell if someone is a heavy or a longtime cigarette smoker when I look at a CT scan. With marijuana being the second most inhaled substance after tobacco, I started wondering: What does marijuana inhalation look like on a CT scan?" she asked. "Would I be able to tell if someone was a marijuana smoker. Is it different from cigarette smoke?"
Researchers acknowledge the study's sample size is small, but Dr. Revah sees the findings as adding to knowledge since "there is a lack of imaging research in marijuana, probably because it's still illegal in many parts of the world."


RSNA reports increased weed use "has created an urgent need for information on marijuana's effects on the lungs, something that is currently lacking."
Article content
"We know what cigarettes do to the lungs," says Dr. Revah. "There are well-researched and established findings of cigarette smoking on the lungs. Marijuana, we know very little about," she notes.
"The fact that our marijuana smokers — some of whom also smoked tobacco — had additional findings of airway inflammation/chronic bronchitis suggests that marijuana has additional synergistic effects on the lungs above tobacco," she says in the RSNA statement.
Pointing out that investigators identified an association between weed smoking and "damage to both the small and the large airways," Dr. Revah suggests there's a need for more research "before we can affect policy change. We need larger, more robust prospective studies with more patients to confirm it."
Article content
Future research could look at such things as the impact of different inhalation techniques, like through a bong, a joint or a pipe, per the RSNA. "It would be interesting to see if the inhalation method makes a difference," Dr. Revah says.
Citing another study, CNN reported in March 2021 that teens are about twice as likely to report "wheezing or whistling" in the chest after vaping cannabis than after smoking cigarettes or using e-cigarettes.
"Without a doubt, cigarettes and e-cigarettes are unhealthy and not good for lungs. However, vaping marijuana appears even worse," study author Carol Boyd, co-director of the Center for the Study of Drugs, Alcohol, Smoking & Health at the University of Michigan in Ann Arbor, told the news outlet.
And a study published in BMJ Open Respiratory Research this past June found "cannabis use is associated with increased risk for serious adverse health events and its recreational consumption is not benign."
We'd love to hear from you. Get in touch with feedback and story tips at thegrowthop@postmedia.com
This post was originally published by our media partner here.