This post is presented by our media partner The Growth Op
View the original article here.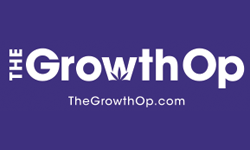 'For many patients, cannabis is used as an adjunct alongside conventional, evidence-based therapies for symptom control and not as an alternative to such agents'
Article content
U.S. researchers wanted to find out if cancer patients who consume cannabis, sometimes touted as at least a partial alternative to prescription medications, used fewer opiates and benzodiazepines, but found out that is not the case.
Article content
"Our data, therefore, do not support the hypothesis that cannabis use eliminates the need for medications to manage pain or anxiety," investigators out of the University of Michigan and the National Cancer Institute report.
To test their hypothesis, data was gathered on clinician-collected cannabis history involving adult patients in Michigan seen in an academic radiation oncology department between October 2020 and November 2021.
Article content
Data were available for 3,059 unique patients, 11.2 per cent of whom endorsed recent cannabis use (in the last month), 7.7 per cent who had non-recent use (not within the last month) and 81.1 per cent who had no history of use.
Pain the most common reason for cannabis consumption
Of the cannabis users, the study notes 46 per cent smoked and 35 per cent consumed edibles, with the most common reasons being for pain (27 per cent), insomnia (18 per cent) and anxiety (15 per cent).
"Patients who recently used cannabis were more likely to have an active prescription for an opioid medication than patients who did not report recent cannabis use," findings note. This group of patients was also more likely to have an active prescription for a benzodiazepine.
Article content
Since data doesn't indicate cannabis use eliminates the need for medications to manage pain or anxiety, it appears "that for many patients, cannabis is used as an adjunct alongside conventional, evidence-based therapies for symptom control and not as an alternative to such agents."
As such, "patient education is key to help individuals with symptoms locate evidence-based therapies and optimize them for safety and efficacy as we await high-quality evidence that supports or refutes the efficacy of cannabis for management of many symptom classes in patients with cancer."
Past poll shows opioid use reduction for those with chronic pain
A University of Michigan survey released in 2016 found that patients using medical cannabis (MC) to control chronic pain reported a 64 per cent reduction in their use of opioids. Another university study three years later showed that 44 per cent of medical cannabis users polled stopped taking a pharmaceutical drug, or used less of one, or both, in favour of cannabis.
Article content
Research, detailed in Cannabis and Cannabinoid Research in 2017, determined that 34 per cent of the 2,897 MC patients were using an opioid-based pain medication in the past six months.
They "overwhelmingly reported that cannabis provided relief on par with their other medications, but without the unwanted side-effects," the study states. As well, 97 per cent of those polled noted they "strongly agreed/agreed" they were able to decrease the amount of opiates they consumed.
A Canadian study published four years later concluded cannabis significantly reduces prescription opioid use and improves quality of life over six months in authorized patients.
"The high rate of cannabis use for chronic pain and the subsequent reductions in opioid use suggest that cannabis may play a harm-reduction role in the opioid overdose crisis, potentially improving the quality of life of patients and overall public health," authors pointed out.
Article content
More research needed before causal connection can be made
Perhaps less emphatic in its praise of MC's potential, a study last year in the Harm Reduction Journal, considered cannabis as medicine (CaM) more generally. Investigators determined more research is needed on the long-term consequences of CaM use, "including the impact from low- and high-THC cannabis products on specific somatic and mental health conditions."
A 2020 study review, looking at MC use and opioid dosage during treatment of non-cancer chronic pain, also recommended more research.
Although findings "indicated the likelihood of reducing opioid dosage when used in combination with MC, we cannot make a causal inference. Although medical cannabis' recognized analgesic properties make it a viable option to achieve opioid dosage reduction, the evidence from this review cannot be relied upon to promote MC as an adjunct to opioids in treating non-cancer chronic pain."
We'd love to hear from you. Get in touch with feedback and story tips at thegrowthop@postmedia.com
This post was originally published by our media partner here.