This post is presented by our media partner Stratcann
View the original article here.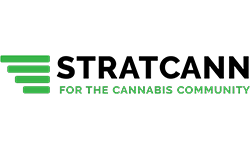 Health Canada has announced the launch of its formal review of the Cannabis Act today.
The review will be led by Morris Rosenberg, a lawyer and long-time public servant who has served as a former Deputy Minister of Health, Deputy Minister of Justice and Deputy Attorney General, and as Deputy Minister of Foreign Affairs.
Four other members of an expert panel will be announced in the coming weeks. 
As expected, the review will focus primarily on the impact of legalization on young persons, on Indigenous communities, and the impact of growing cannabis at home. The Cannabis Act has a mandated review written into the Act itself to look at these three key points of concern.
"I am honoured to be leading the Expert Panel in conducting a thorough, independent review of the Cannabis Act," said Rosenberg. "I look forward to hearing the perspectives of the public, stakeholders, and First Nations, Inuit and Métis peoples through the online engagement process underway."
The review will also expand its focus to look at the economic, social, and environmental aspects of the Cannabis Act, the progress of providing adults with access to legal cannabis, the success in removing criminal activity from the market, the impact of legalization on access to cannabis for medical purposes and, more specifically, whether all aspects of the current medical cannabis framework are, or will still be, needed in the future to ensure access for those who use cannabis for medical purposes.
The expert panel will engage with various stakeholders over the coming months and Canadians can engage directly online through November 21, 2022, to be launched today. Also, there will be additional consultations for First Nations, Inuit, and Métis people to see how Health Canada has fared with respect to engagement with those groups.
Health Canada has released their report on Cannabis legalization and regulation in Canada and the online survey.
Health Minister Jean-Yves Duclos and Addictions Minister Carolyn Bennett must present a report to the House of Commons and Senate within 18 months of the launch of the review.
---
This post was originally published by our media partner here.