This post is presented by our media partner The Growth Op
View the original article here.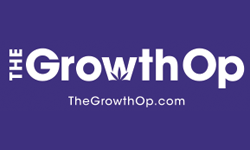 The legalization of recreational cannabis in Canada will mark its four-year anniversary on October 17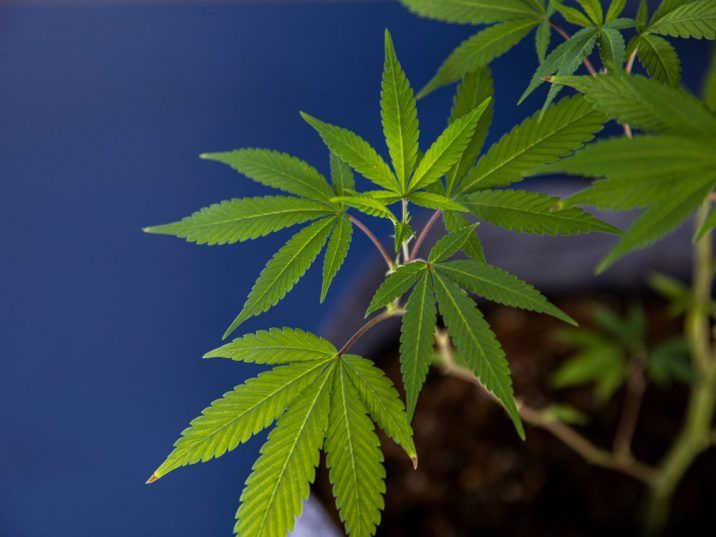 Article content
An expert panel led by veteran public servant Morris Rosenberg aims to ensure its two-fold purpose is met —  responding to the ongoing and new needs of Canadians as well as ensuring a diverse competitive legal industry displaces the illicit market.
Infancy or maturity?
Legal adult-use cannabis is still a new concept, facing its share of woes, garnering greater acceptance in the business and consumer circles, and even alongside other products that existed before it — alcohol, CPG items, and tobacco.
Article content
Stigma toward cannabis has reduced since legalization, especially when compared to the consumption of other substances like tobacco. However, the "benefits" of cannabis are still quite hard to pin, as more research is required. As a result, the positive economic impact and jobs created in the cannabis industry are overlooked.
The industry has also been criticized for the levels of waste it produces, packaging hazards, exorbitant excise taxes, marketing and advertising limitations. Branding limitations emphasize the critical need for more education across the supply chain, points of sale and distribution.
Last year when the Cannabis Act was due for review by Health Canada, a review that has just been launched this month, there were several recommendations drawn up by organizations and groups, including the Cannabis Council of Canada (C3), Amnesty Canada, Medical Cannabis Canada, and others.
Article content
In October 2020, a review of the legal industry's performance in the past two years by C3 gave the government a 'C' average on the legalization report card.
Cannabis on a clean slate
Leaving education to the budtenders and pharmacists places a big burden on them in effective knowledge management and transfer — and industry must regulate but also empower these ambassadors of product with the ongoing education tools.
Health Canada has committed to the government's total planned investment in cannabis public education, awareness and surveillance of more than $100 million over six years. The federal efforts related to raising public education and awareness around the health and safety and uses of cannabis include using public opinion research, marketing research, message testing and learning from successful states of mature cannabis markets in the U.S. like Colorado and Washington State, engaging multiple stakeholders and consortia to deliver against education goals, etc.
Article content
In a recent presentation at Quirk's New York City, cannabis insights leaders Jessica Chee-Hing, Insights manager at Canopy Growth Corporation and Anne Stephenson, President, Explorer Research, pointed out that segmenting shoppers into experienced versus inexperienced users threw light on the unique needs of the two types of shoppers in how they interacted with retailers and budtenders. There is equally a growing argument that the lines between experience and inexperience of cannabis consumers might change quickly as memories of pre-legalization cannabis fade. However, a lot remains to be done in educating the shopper, and retailers and their staff to offer the kind of products and experiences that shoppers desire and value, versus interchangeable products that merely deliver a dull high.
Article content
Buying legal cannabis is different from buying cannabis from the legacy market. In fact, legalization has almost levelled the playing field because the opportunity to learn extends to everyone. In a fast-growing industry like cannabis, learnability levels need to peak. This can be both a challenge and an opportunity. Cannabis brands that see this as an opportunity are intent on looking "clean" to compete with established categories of consumer packaged goods, fast-moving consumer goods and pharmaceuticals. Licensed cannabis retailers are still a new phenomenon but have mushroomed into national commerce. In Canada, the legacy market is going to continue to less and less represent the consumer base that brands or organizations would need to tap into. Their energies and investment seem to move towards growing the industry and making it new and at par with non-cannabis CPG and big pharma: i.e., concerned with quality assurance, but less concerned with trying to achieve parity with how things were done, sold or consumed before legalization, which is an accomplishment!
Article content
Health Canada licenses help organizations doing research in the cannabis space, however, recent consultations are anticipated to introduce reform. "Just as fast as Health Canada created a pathway for product evaluation, they seem to be shutting it down for brands, producers, and researchers based on their communication," says Dr. Lucas McCann, CSO of Toronto-based cannabis licensing firm, CannDelta. "During a public consultation and recent communication titled 'Proposed implementation approach for non-therapeutic research on cannabis in humans,' Health Canada demonstrated that they intend to impose restrictions on sampling quantity and even age groups that may participate in these sensory studies by categorizing them as higher-risk." To illustrate, Health Canada intends to limit the age of research participants to under 55 years and limit the amount of cannabis being sampled to 2.5 mg portions for edible products or 1-2 inhalations on pre-rolls or joints. When these intentions translate to policy actions remains guesswork.
Article content
Cannabis versus alcohol: Not again!
Canadian cannabis sector grossed $17 billion this year to the national GDP, surpassing or soon to surpass annual wine ($8 billion) and beer ($9.3 billion) sales. In 2020, the cannabis sector experienced a 120 per cent growth in sales in cannabis ($2.6 billion) and this is only expected to grow. Nearly four years into legalization, legal market sales eclipsed illegal market sales, and the pandemic played a big part in this shift.
In the U.S., a market that's ten times the size of Canada, cannabis (in some form) is legal in three-quarters of the country, and the majority of public opinion points to a high acceptance of complete federal legalization. However, cannabis is still illegal federally which cuts out a lot of cross-border business opportunities by way of import exports, and banking apprehensions with key financial institutions not willing to deal with cannabis companies.
Article content
While cannabis in Canada has yet to attain equivalence with alcohol in terms of legal possession limits and potency, cannabis sales are pegged to outpace wine and beer sales in the coming years.
Possession limits across formats remain a sore point with consumers. Cannabis beverages had an underwhelming start because of perceived levels of potency not matching shoppers' expectations. When groups lobby successfully for equivalence with alcohol, there might be new opportunities where cannabis bars are eaten at hockey games en-masse instead of the typical fare of alcoholic drinks.
Glowing reputation?
Among the positive highlights of the past year has been the rise in reputation of cannabis brands by about one per cent from the last year, according to reports by Leger. For an industry in which reputation can be hurt by "one bad apple" as was the case in the year of the CannTrust scandal, followed closely by the U.S. vaping scandal, pandemic-era growth offered positive respite for cannabis brands.
Article content
Cannabis brand memorability and recall will improve once branding restrictions lift, and brands can more creatively align themselves to compare across brands in other categories. Reputation in an entirely new industry is still going to be hard to maintain if brand awareness is low, but cannabis brands have been working hard. The rise of physical retail in Canada and focused efforts to improve customer experience strategy targeting unique users with the right tactics in a country with four times as many cannabis stores as there are Starbucks in Canada, and more cannabis stores than Tim Hortons in Manitoba are indicators of positive efforts to grow the category and education around it.
Curriculum at the edge
Article content
More educational institutions are evolving their business, marketing, and research curricula to include specializations within cannabis and ancillary sectors in Canada and the U.S. The development of specific cannabis sector competencies on the cultivation side and the corporate side aimed at honing and retaining talent so that the industry doesn't suffer from the high rates of attrition of boom-and-bust industries is a priority for industry leaders today.
Moreover, in a sustainability-first age for purpose-led brands, the legal cannabis sector driven by its activist origins must tap into the booming health and wellness markets adequately to pave better inroads to sustainability development initiatives globally.
Arundati Dandapani, CAIP, MLITT, CIPP/C is the Founder of Generation1.ca, a global platform and community that places Canada's newcomers, non-profits and legal cannabis at the forefront of insights innovation.
This post was originally published by our media partner here.