This post is presented by our media partner Cannabis News Wire

View the original article here.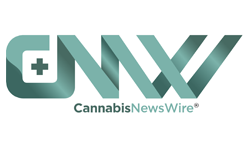 Cannabis Conference 2022, produced by the award-winning Cannabis Business Times (CBT) media brand, will take place August 23-25 at Paris Las Vegas.
Cannabis Conference, the industry's leading educational and expo event for plant-touching cannabis businesses, taking place Aug. 23-25 at Paris Las Vegas, is pleased to announce the Day 2 Keynote: "From Pioneering Founder to Foundational Investor: Mitch Baruchowitz Shares Crucial Strategies for Building a Successful and Long-Term Cannabis Company."
Baruchowitz is the founder and Managing Partner of the private equity firm Merida Capital Holdings, which has deployed more than $275 million, and has ~$450 million in assets under management (AUM) across the cannabis ecosystem. Since its inception in 2016, Merida has completed more than 100 transactions in 70 portfolio companies that include leading ancillary companies and legal operators alike. In addition, Baruchowitz has founded seven cannabis companies that have achieved exits of more than $100 million and currently sits on the Board of several leading cannabis technology companies. He is also the former Chairman of public SPAC Merida Merger Corp. which merged with leading cannatech company Leafly (LFLY).
In this candid Cannabis Conference Keynote Presentation on Wednesday, Aug. 24 at 11 a.m. PT, Baruchowitz will share his passion for building companies that are structurally prepared for wherever the cannabis market is headed. Attendees will come away with:
High-level macro trends in cannabis investment in 2022
How to conduct a "self-awareness check" that determines your company's ultimate goal (and the steps to build a process to achieve it)
What it takes to create an internal culture of "happy warriors" who can address the industry's constant challenges head-on with solid ethics and confidence—and why this is important
Reasons why information gathering at all levels of your business will give you a competitive edge; and
The role investment firms play in operations – and how to build a better working relationship.
"We're thrilled to be hosting Mitch Baruchowitz at Cannabis Conference 2022. Mitch's experience in the cannabis industry, both as a founder in the earlier years of adult-use legalization, and now as an investor of successful cannabis companies across the supply chain, has provided him lessons learned, as well as a unique perspective on the broader cannabis market that our attendees—the majority of whom operate plant-touching businesses—will certainly find valuable," Noelle Skodzinski, Cannabis Business Times and Cannabis Conference Editorial Director said.
"Having read CBT religiously for several years and admired the varied paths the cannabis operator can take to success, it's incredible to be able to share our insights on systematizing success gleaned over the past 10-plus years with the very people featured in those pages, and continue the evolution of cannabis to a normalized industry," Baruchowitz said.
More information about Cannabis Conference, including sessions, speakers, exhibitors and FAQs, can be found at www.CannabisConference.com. Rates will increase Friday, August 19 at Midnight ET. Click here to review pricing and to register.
About Cannabis Conference
Cannabis Conference 2022, produced by the award-winning Cannabis Business Times media brand, is the leading educational provider for plant-touching businesses in the legal cannabis and hemp markets. The three-day event will take place at Paris Las Vegas Hotel & Casino in Las Vegas, Nev., on Aug. 23-25, 2022. The Cannabis Conference will feature 40+ education sessions, 90+ expert speakers, as well as and expo hall with 180+ industry-leading technologies, solutions and services for professional cannabis cultivators, retailers and processors. It is owned by GIE Media, Inc. in Valley View, Ohio. For more information, visit www.CannabisConference.com
About GIE Media
Cannabis Conference is owned by GIE Media, based in Valley View, Ohio. GIE Media was founded in 1980 and has grown over 42 years into a leading marketing and communications business-to-business media company serving 17 industries — including the horticulture industry through its Horticulture Group (Greenhouse Management, Produce Grower, Nursery Management, Garden Center, and Cannabis Business Times). The company goal of Group Interest Enterprises is to publish the highest quality business magazines, websites, e-newsletters, conferences, reference books, and other forms of business media in growth industries, with a quality standard based upon editorial value and market leadership.
The company employs more than 100 editors, publishers, sales representatives, marketers, and other professionals. For more information, visit www.GIEMedia.com.
The post Cannabis Conference Announces Day 2 Keynote Presenter: Mitch Baruchowitz of Merida Capital Holdings appeared first on CannabisNewsWire.
This post was originally published by our media partner here.