This post is presented by our media partner The Growth Op
View the original article here.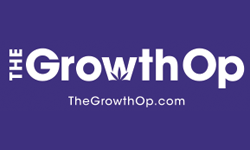 At his peak, Eric Canori was selling more than $70 million worth of weed a year. He was arrested in 2009.
Article content
Eric Canori had a plan in case he was busted.
Article content
That stop and seizure led authorities back to Canori, who was arrested in a stash house with nearly $2 million in cash. He also gave up his gold stash, with police later recovering the gold that had been buried around Lake George.
After voluntarily giving up the gold and co-operating with the police, Canori spent just two years in prison. Now a free man, he's written a memoir about his experiences and is attempting to enter New York's legal cannabis industry.
Earlier this year, Chris Alexander, executive director of New York's Office of Cannabis Management (OCM), told The New York Times that he expects that somewhere between 100 and 200 of the state's first cannabis licences will go to individuals with past cannabis convictions or those who have family members with past convictions.
Article content
In a recent interview with CBS Albany, Canori said he started selling cannabis in high school and, by his twenties, was running an operation that spanned the U.S. and into Canada. He is still waiting on the application process to find out if he will be licensed to sell cannabis in the state.
"I grew a massive organization before cannabis was legal in any state in the country," Canori said, adding that he spent years "in the underworld making connections to try to get to the top" and now he's trying to do the same thing in the legal industry.
In a separate CBS interview, an undercover federal agent said Canori's case remains one of the most unique busts that has occurred in the state. He also believes there could still be more gold buried in the Albany area.
For his part, Canori told the Post that all his buried gold has been recovered. He also shared his thoughts about giving up his wealth in exchange for his freedom.
"After spending months in jail, being able to walk on grass, get fresh air and feel sunlight on my face was worth millions," he said. "But, honestly, I overpaid."
Subscribe to Weekend Dispensary, a weekly newsletter from The GrowthOp.
This post was originally published by our media partner here.