This post is presented by our media partner The Growth Op
View the original article here.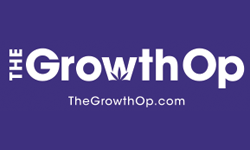 Complaints from the public about an odour from the building tipped off police.
Article content
About a year after a former U.K. post office was found to be the home of a cannabis grow, more plants have sprung up in the same building.
Article content
In March, the detachment again took several days to remove all the plants from a derelict building in Knowsley that was home to about 2,000 plants. Like the post office, no one was inside during the raid and the responsible party remains at large.
Last year, the Merseyside Police busted one of the largest grows in the force's history, this time with some of the growers still on-site.
Almost 6,000 cannabis plants, sprawling across 23 rooms, were discovered in a warehouse.
Conducting the raid just after 8 a.m., seven men were also found inside the building and five more were later arrested. Police estimated the haul was worth about $8.5 million.
In one of the more brazen attempts to grow cannabis in vacant buildings, about 1,000 cannabis plants were seized from a former U.K. police station in 2019.
The Failsworth Police Station in Oldham had been vacated about six years previously and had not been used since.
Why the grower, or growers, thought the site would make a good location remains unknown. No one was arrested following the raid.
"The building has been privately owned ever since," noted a Facebook post from the Greater Manchester Police about the bust. "It was a bit surreal, though, seeing the old inspector's office full of root balls and empty pots," it added.
Subscribe to Weekend Dispensary, a weekly newsletter from The GrowthOp.
This post was originally published by our media partner here.