This post is presented by our media partner The Growth Op
View the original article here.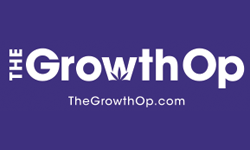 Search revealed hydroponic setup with 18 plants
Article content
Two Australian men have been arrested after a tip led Australian police to an unassuming semi-rural property that revealed an eye-popping and elaborate underground bunker grow site containing 18 illegal pot plants.
Article content
On the morning of Jan. 16, a search warrant was executed on the property in an area called Coromandel East by detectives from South Australia Police's Serious and Organised Crime Branch (SOCB), the Mounted and Dog Operations Units and Southern District Criminal Investigation Branch.
Article content
"It is illegal to keep, use, grow, sell or give away" any of the three, the government points out. "Trafficking or large-scale cultivation and/or sale of cannabis plants constitutes a major indictable offence and attracts a maximum penalty that varies, depending on the quantities involved," to potentially hefty fines, imprisonment for 15 years to life or both.
Although Australia National Character Check does not specify what a large or commercial amount is, it does make mention of penalties for a person found cultivating more than one plant or cultivating greater than five, but less than 10.

For the latter, the top penalty is two years imprisonment and/or fines of AU$2,000 ($1,860). For those deemed serious drug offenders, the maximum increases to AU$5,000 ($4,650) and/or five years' imprisonment.
Article content
But the property revealed more than just illegal pot plants. Officers also confiscated about 0.7 kilograms of dried cannabis, approximately 35 grams of a white powder suspected of being cocaine, hydroponic equipment, a large, although unspecified, amount of cash two gel blaster firearms.
For cocaine, "the maximum penalty for possession, supplying or administering a controlled drug that is not a commercial or trafficable quantity (unless in a prescribed area) is AU$50,000 or imprisonment for 10 years," the government reports, while for larger quantities, the maximums are the same as for weed.
As for the firearms, gel blasters are lifelike toy guns, similar to a paint ball, that "shoot a gel pellet that has been soaked in water," notes a fact sheet from the Government of Queensland.
Article content

South Australia Police notes that the toys are, nonetheless, "subject to the same licensing, registration and security conditions as other firearms."
Two local men have been arrested in connection with the find, namely a 53-year-old and a 20-year-old.
Each faces charges of cultivating cannabis, theft of electricity, possession of prescribed equipment, trafficking in controlled drugs (cocaine and cannabis), money laundering and possession of firearms without associated licences. Refused bail, the men are scheduled to appear in court on Jan. 17.
"This find of a concealed underground bunker illustrates the lengths that those involved in organized crime will go to in attempting to conceal their illegal activities," Detective Superintendent Billy Thompson, officer in charge of the SOCB, says in the police statement.
Article content
Of course, it's not the first time that cannabis cultivators have opted to hide their illicit crop in a bunker.
In May 2022 in Ireland, police there executed a search warrant on a Dunmore County property and, as suspected, found an illegal grow-op and dried weed.
More surprising was that part of the booty was discovered in an underground bunker. Plants worth $71,808 and cannabis herb worth $15,640 were confiscated during the raid, according to Ireland's nation police and security service.
In the U.K. two years later, authorities were investigating a farm for illegally stored waste.
They definitely found waste — 300 tonnes of it — but also six stolen cars, a shotgun and nine days later, 12 shipping containers buried more than six metres underground that was being used to grow cannabis. In all, the seized plants were estimated to be worth £580,000 ($945,400).
Bud and bunkers also mingled in 2018 when police in New Zealand discovered a massive farm and happened upon a trap door that led to an underground weed bunker housing a nursery and drying area.
And five years before that in B.C. police shut down a sophisticated underground grow-op disguised as a hobby farm, finding 430 pot plants inside a bunker.
We'd love to hear from you. Get in touch with feedback and story tips at thegrowthop@postmedia.com
This post was originally published by our media partner here.