This post is presented by our media partner The Growth Op
View the original article here.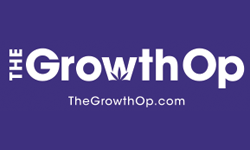 After the man pleaded guilty to being in charge of a vehicle while under the influence of cannabis, the possession charge was withdrawn.
The man was then stopped again, this time around 11 p.m. in the evening, in February. Officers reported smelling cannabis and described the man as having glazed eyes.
He was subsequently arrested a second time after another drug test wipe indicated positive for cannabis.
A blood test taken at police headquarters produced a result of 4.7 micrograms of THC per litre of blood.
He later pleaded guilty, again, to driving while under the influence of cannabis. Bail was granted for about $750 and the man is due back in court for sentencing in August.
IOM drug driving penalties can result in a fine, disqualification or imprisonment.
While recreational cannabis remains illegal in the IOM, the government introduced a regulatory framework to allow commercial operators to grow, manufacture, distribute and export medical cannabis products last year.
Overseen by the Gambling Supervision Commission, the IOM government is hoping to attract "quality businesses" to the island and transform the cannabis export sector into a "key contributor to the Isle of Man's post-COVID economic recovery."
"The regulated sector will enable operators to export to legal markets around the globe and provide the flexibility to allow for the innovation and novel new uses of the cannabis plant, ranging from industrial uses of hemp to medical uses of the plant and its extracts," notes an informational page from the government.
This post was originally published by our media partner here.