This post is presented by our media partner The Growth Op
View the original article here.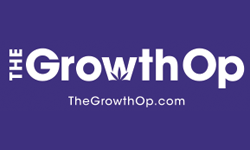 'It's far past time we end the failed War on Drugs and let go of this bizarre superstition and criminalization of a plant'
Article content
Pennsylvania Democratic Lt. Gov. John Fetterman is projected to win the U.S. Senate seat and defeat Dr. Mehmet Oz in the Keystone State, reports The Associated Press.
Article content
Fetterman, who was formerly the mayor of Braddock for 13 years, a small town of about 2,000 people, has long called for the legalization of cannabis.
Article content
"It needs to be said: Just legalize it already," Fetterman wrote in an op-ed for The Washington Post in 2020.
The connection to cannabis is personal for Fetterman, as his wife, Gisele, is a medical cannabis consumer.
A horseriding accident, in addition to a number of car accidents, has left Gisele Fetterman to live with chronic pain. In an interview with High Times in 2020, she said that stigma and misinformation continue to surround the plant. 
Article content
"I'm regularly referred to as the 'Pothead' Second Lady. It's the language, judgments and prejudice that keeps so many from seeking proper help for real illness — and that's a real shame," she said. 
Medical cannabis was legalized in Pennsylvania in 2016. Between April 2020 and March 2021, medical sales in the state approached $1 billion, according to cannabis data firm Headset. 
Pennsylvania also borders legal states New York and New Jersey, and, as of yesterday, Maryland, where voters approved a referendum to legalize the plant. Voters in Missouri also opted to legalize recreational cannabis with the passage of Amendment 3, making The Show-Me State the 21st state to legalize weed. 
Fetterman believes that cannabis should be legalized federally "for jobs, justice, veterans, farmers and revenue," he notes on his campaign website. 
Article content
"It's far past time we end the failed War on Drugs and let go of this bizarre superstition and criminalization of a plant," he adds. 
As a mayor, Fetterman noted the impact the War on Drugs had on his constituents, telling High Times last year that he saw firsthand the way drug records prevented people from obtaining decent jobs and climbing out of debt.
"It was all just so pointless and stupid. This idea that we've criminalized a plant you can grow in your backyard never really made any sense," he said.
Fetterman also attracted attention last year when he flew marijuana and LGBTQ flags outside of his office.
State officials allegedly removed the flags at the request of GOP lawmakers, though Fetterman restored them less than 24 hours later.
"So, the PAGOP sent the gay flag police to take mine down today. The LG's office sent the LG to fly them proudly once again. Equal Protection Under The Law. Legal Weed for PA," tweeted Fetterman, who was nicknamed "Coolest mayor in America" by The Guardian in 2009.
We'd love to hear from you. Get in touch with feedback and story tips at thegrowthop@postmedia.com
This post was originally published by our media partner here.