This post is presented by our media partner The Growth Op
View the original article here.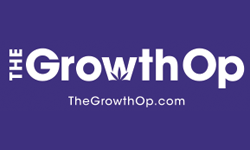 Regional officials say it may 'take weeks for the required 150 millimetres of rain to fall to completely recharge' affected watershed
Article content
Recreational cannabis producers are among the many businesses on B.C.'s Sunshine Coast that may need to buckle down and could potentially have operations disrupted because of a lack of water come November.
Article content
As it stands, the Sunshine Coast Regional District (SCRD) reports it has secured water supply through to early November.
Article content
The SCRD announcement this week by board chair Darnelda Siegers notes that "the SOLE is being put in place to further secure and expand water supply should there be no significant rainfall on the Sunshine Coast in the coming weeks."
The SOLE affects several large non-essential commercial uses of water, including non-medical cannabis production, breweries, cideries, distilleries and businesses that bottle water.
The order for the aforementioned businesses states that as of 11:59 p.m. on Oct. 18, cannabis businesses can no longer receive and use water supplied by the CWS "for the purpose of growing or producing cannabis, with the exemption of those licensed by Health Canada for medical production."
The order advises all affected businesses to "shut off all equipment, timers, controllers and water taps" that use the CWS.
Article content
Existing conditions have necessitated the order "due to the risk of the ongoing drought exhausting potable water supplies, resulting in loss of drinking water and serious threats to human health, sanitation, firefighting capacity, the operation of the Sechelt Hospital and the regulatory Environmental Flow Needs (EFN) for Chapman Creek being able to support salmon and maintain creek health."
In an update on Oct. 18, SCRD reported the weather for the area was expected to be dry until later in the week, with rain expected over the weekend.
"While we welcome the forecasted change in weather, it may take weeks for the required 150 millimetres of rain to fall to completely recharge the Chapman Watershed," the update states. "The Chapman Watershed must be fully recharged in order for water regulations to be scaled back and for a State of Local Emergency to be lifted," it adds.
Article content
According to The Canadian Press, rainfall is down in B.C., including in Vancouver, Victoria and Chilliwack. The provincial government reports severe drought conditions exist in many communities. Drought Response Level 5 — defined as conditions being exceptionally dry and adverse impacts to socio-economic or ecosystem values being almost certain — in East Peace, East Vancouver Island, Fort Nelson, Lower Mainland, North Peace, South Peace, Sunshine Coast and West Vancouver Island.
"Drought conditions can be attributed to warmer seasonal temperatures and below normal rainfall. Many areas of B.C. have set temperature records in recent weeks, and accumulated rainfall amounts through September were below normal levels," the B.C. Wildfire Service tweeted last week.
Article content
Per CBC News, the region has experienced significant drought four times in the last seven years.
SCRD reported on Oct. 18 that "this week, community use dipped below our new target of 9.5 million litres per day. This will further help secure water supply into early November."
"We have, unfortunately, been left with no choice but to order non-essential large commercial users to cease their use of drinking water," SCRD's Siegers says. "At this time, we must prioritize our water supply for essential use by residents, the Sechelt Hospital and fire protection."
The SCRD releases about 1.7 times more water for EFN than for human consumption, it reports. "A small reduction in EFN would allow for more water to be available for community use and would further extend our water supply."
Article content
As of Oct. 17, though, SCRD officials were awaiting responses from provincial and federal ministries regarding the reduction of Chapman Creek's EFN, in effect releasing less water into the creek.
In the summer of 2021, Mugglehead Magazine reported the District of Sechelt, the Town of Gibsons, SCRD and the shíshálh Nation requested that the federal government address concerns regarding the number of medical cannabis grows in the region. Concerns revolved around, among other things, the maximum number of plants allowed on residential properties.
Subscribe to Weekend Dispensary, a weekly newsletter from The GrowthOp.
This post was originally published by our media partner here.