This post is presented by our media partner The Growth Op
View the original article here.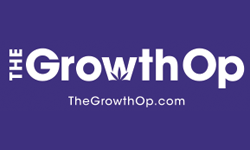 Sixteen entrepreneurs from across the U.S. face off in the new business reality series competition
Article content
Sixteen entrepreneurs will attempt to become The Next Marijuana Millionaire in a new reality series that begins this week.
Article content
In the debut episode this week, the 16 contestants arrive in Los Angeles and prepare for the competition.
"After all the hard work that went into creating this show, I'm ecstatic for viewers to have the opportunity to join this journey and watch these incredible competitors pioneering the cannabis industry," Stramietis said in a press release.
"The cannabis market has changed drastically since I entered several decades ago. It's an honour to be able to nurture the next generation of entrepreneurs and support the cannabis community that means so much to all of us," he added.
Originally announced in 2020, and slated to debut that August on Pluto TV, Amazon Prime and Apple TV, Stramietis later announced the show had been delayed "in order to ensure we've got the best opportunity to do our contestants — and our community — justice."
Article content
"We are confident that we are making the right decision to launch this revolutionary show at a moment when it will have widespread reach and drive a tremendous impact for the cannabis community. Check back for the new premiere date soon," Straumietis wrote on Instagram.
Though the reasons for the delay aren't entirely clear, The Sisters of the Valley, a small business that sells CBD tinctures, infused oil and salves, who were among the original 16 competitors, offered some insight in a Facebook post in 2020.
"Amazon Prime probably pulled it," they suggested in the post. "The 'handlers' aren't saying. They are just saying 'bigger opportunities, bigger networks, hold on, it's coming,' which has been the story for two years until recently when they made a big deal about announcing their release date and saying it was on three networks, when it's not going to be on any," they added.
The delays seem to be ironed out now, however, with new episodes of The Next Marijuana Millionaire set to premiere every Tuesday on the G4+ app.
Subscribe to Weekend Dispensary, a weekly newsletter from The GrowthOp.
This post was originally published by our media partner here.