This post is presented by our media partner The Growth Op
View the original article here.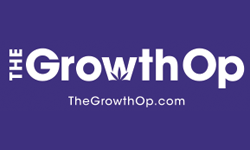 Utah police allege accused ignited blaze but did not appear to be high at the time
Article content
A 26-year-old man with a jar of cannabis stashed in his backpack while hiking in the foothills south of Salt Lake City, Utah has been charged after admitting to accidentally starting a wildfire while trying to burn a spider.
Article content
"What led him to stop and notice a spider and decide to try to burn it, we don't know," UCSO's Sgt. Spencer Cannon told the news outlet.
The man has been booked on reckless burning, possession of a controlled substances (marijuana) and possession of drug paraphernalia, according to a USSO Facebook post. He has since bailed out of jail, the police added.
Although recreational cannabis remains illegal in Utah, Intermountain Legal points out that "rather than automatically being classified as a felony, possession of marijuana may be charged as a misdemeanour if the amount is less than one pound (454 grams) and not intended for sale or distribution."
Possessing less than 28 grams of cannabis is punishable by up to six months in jail and a fine of up to $1,280. The same maximum applies if convicted of use or possession of drug paraphernalia.
In the summer of 2021, a California-based company offered its apologies after learning that the Broiler Creek Fire was caused by a spark generated when the blades of a lawn mower operated by a company worker struck a rock.
The blaze resulted in mandatory evacuations of several areas, including a mobile home park. It reportedly ended up destroying nine structures, including three homes and damaging two other structures before firefighters could bring the blaze under control.
Subscribe to Weekend Dispensary, a weekly newsletter from The GrowthOp.
This post was originally published by our media partner here.