This post is presented by our media partner The Growth Op
View the original article here.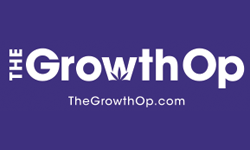 Few countries have carried out a cost-benefit analysis around legal cannabis and tourism, or fully discussed issues of land and water use, police powers and benefits to local communities. While cannabis tourism can generate tourism and jobs, and reduce the power of organized crime, the goal of sustainable development is threatened by theft, racism, and a market stacked against small local operators who often can not secure funding or insurance. There are also possible increases in pollution and public health and safety concerns.
Mexico and Canada have promised funding for indigenously owned businesses to aid social and racial equality, while New York plans to create a US$200 million (£162 million) public-private fund to support social equity goals. Resident support, and continual conversations with communities on how to plan the sustainable development of cannabis tourism should be a vital part of development of the sector.
While it appears that the COVID pandemic helped stimulate and legitimize the use of marijuana, with dispensaries declared an essential service in parts of the US during the pandemic, tourism could expand and normalize acceptance of its use.
Perceived risks may fade and tourist guilt may dissipate. Cannabis tourism is likely to become just another segment of the holiday industry.
This post was originally published by our media partner here.