This post is presented by our media partner The Growth Op
View the original article here.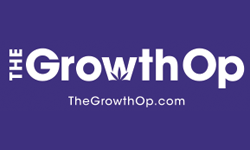 Investigators didn't find a link between cannabis use and respiratory emergency occurrences.
Article content
Findings of a new Canadian study on cannabis suggest that its use is not as safe as some say. Researchers found marijuana users taking part in the study were more likely to be hospitalized and to visit emergency rooms (ERs) compared to non-users.
Article content
"Physical bodily injury was the leading cause of emergency department visits and hospitalizations among the cannabis users, with respiratory reasons coming in a close second," study author Nicholas Vozoris noted in an email to CNN.
"Although no significant association was observed between cannabis use and respiratory-related ER visits or hospitalizations, the risk of an equally important morbidity outcome, all-cause ER visit or hospitalization, was significantly greater among cannabis users than among control individuals," the study concludes.
Marijuana use has long been associated with slower response times from users, which is why most experts recommend avoiding the use of heavy machinery or doing any physical task that demands coordination after consuming cannabis. That said, there is plenty more to learn about cannabis, making it a priority for researchers and experts to analyze all aspects of the drug and how what impact these might have on the population as a whole.
As always, responsible authorities should advocate for safe and responsible use of the drug.
The FreshToast.com, a U.S. lifestyle site that contributes lifestyle content and, with their partnership with 600,000 physicians via Skipta, medical marijuana information to The GrowthOp.
Subscribe to Weekend Dispensary, a new weekly newsletter from The GrowthOp.
This post was originally published by our media partner here.