This post is presented by our media partner The Growth Op
View the original article here.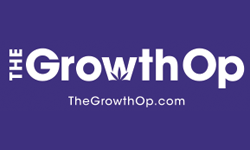 One of buyers sees store acquisitions as next step in expansion and toward 'Canadian market leadership'
Article content
Canopy Growth Corporation is saying goodbye to cannabis retail in Canada in a move it expects will help support the company's long-term strategic objectives.
Article content
The Smiths Falls, Ont.-based weed giant announced this week it has entered into agreements to divest its retail business across the country. The stores include those operating under both the Tweed and Tokyo Smoke retail banners.
Article content
The financial terms of the sale were not announced.
"The announcement reinforces the company's focus on advancing its path to profitability as a premium brand-focused cannabis and consumer packaged goods (CPG) company," notes a statement from Canopy.
Article content
The financial results for the company's first quarter of fiscal year 2023 saw net revenue of $110 million, down 19 per cent in the same quarter of fiscal 2022, while total global cannabis net revenue fell 29 per cent to $66 million.
Canopy reported the decrease was "driven in part by a decline in value flower sales in the Canadian recreational cannabis market due to a deliberate business transition to focus on higher margin, premium and mainstream products."
OEG Retail Cannabis (OEGRC), an existing Canopy Growth licensee partner that currently owns and operates the company's franchised Tokyo Smoke stores in Ontario, has agreed to acquire all of the company's corporate stores outside of Alberta, namely 23 Tokyo Smoke and Tweed stores in Manitoba, Saskatchewan and Newfoundland and Labrador.
Article content
The deal includes all Tokyo Smoke-related intellectual property and will see any stores now branded as Tweed rebranded.
Marijuana Business Daily reports that a Canopy spokesperson confirmed to the publication that five company stores in Alberta will be closed.
Canopy has also reached an agreement with FOUR20 Investments Ltd. for the latter to acquire ownership of five retail locations in Alberta, with the stores to be rebranded under the company's retail banner.
The Alberta-based retailer, which currently has 24 pot shops in the province, reports it is "focused on approaching cannabis in a socially responsible manner. We work hard to break the stigmas attached to cannabis, and strive to be knowledgeable and approachable, with a focus on expertise and quality."
Article content
In line with the two announced transactions, Canopy reports "the master licence agreement between Canopy Growth and Alimentation Couche-Tard Inc. with respect to the use of the Tweed brand for brick-and-mortar retail stores operating in Ontario has also been terminated."
Closing of each transaction is subject to regulatory approvals and other customary closing conditions, Canopy reports, adding that in-store team members "will see their employment continue with OEGRC and FOUR20."
Following closing, OEGRC "will be the sole owner of the Tokyo Smoke brand and trademark and all Tweed retail stores acquired as part of this transaction will be rebranded," the company reports in a separate statement.
"We believe this is the start of something special for the retail cannabis industry," suggests Jürgen Schreiber, CEO of OEG Inc.
Article content
"With this acquisition, OEG Retail Cannabis and the Tokyo Smoke brand are positioned as outright leaders in Canadian retail cannabis and we are committed to doing everything we can to lead in customer experience, product quality and safety for years to come as the country's cannabis industry continues to evolve and mature," Schreiber adds.
For its part, Canopy points out that it "will continue to own and operate the Tweed brand, including a vast portfolio of mainstream flower, pre-rolled and ready-to-enjoy options."
It is anticipated the operational savings realized through the transactions will bring Canopy "closer to the high end of the annualized target range" expected as part of previously announced cost reduction actions, the company reports.
Article content
This past April, Canopy laid off eight per cent of its workforce, per MJBiz.
According to Reuters, the company extended its time frame to achieve profitability earlier this year as fewer-than-expected retail stores and cheaper black market rates affected legal recreational sales.
"We are taking the next critical step in advancing Canopy as a leading premium brand-focused CPG cannabis company while furthering the company's strategy of investing in product innovation and distribution to drive revenue growth in the Canadian recreational market," says company CEO David Klein.
As for Schreiber, he regards the newly announced agreement as "a prime example of the continued advancement of the Canadian cannabis industry, with each respective organization focusing on its strengths and expertise."
The deal, he adds, "includes significantly expanding its retail footprint nationally, leveraging a long history of retail excellence in Canada."
Subscribe to Weekend Dispensary, a weekly newsletter from The GrowthOp.
This post was originally published by our media partner here.