This post is presented by our media partner Psychedelic News Wire
View the original article here.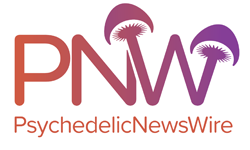 Studies have, in the past, associated the dilation of pupils, unexpected saccades and trippy details with the consumption of drugs such as DMT, psilocybin mushrooms and LSD. Now, a new case study has established a link between human vision and psychedelic substances. This may be the first study to offer comprehensive proof of a psychedelic drug reversing a color blindness diagnosis, albeit temporarily.
Color blindness is a condition that causes individuals to see colors differently than most people. This congenital condition is brought on by gene mutations that change cones, which are structures in the eye that detect and covert light into a signal that can be easily read by one's brain. Cones usually contain pigments that respond to the colors blue, green and red. People living with deuteranomaly often have all these cones but have defects in at least one of them.
The Ishihara test is usually used to test for color blindness and is comprised of 21 plates showing shapes colored and patterned to reveal numbers. A low score indicates severe levels of color blindness while a score above 17 indicates normal vision. It is said that 1 in 20 men suffer from deuteranomaly, which is a common form of color blindness.
This particular study involves one 35-year old man who had been diagnosed with red-green color blindness a few years before he conducted his case study. The subject took the Ishihara test before consuming a large dose of magic mushrooms. He scored 14, indicating mild color blindness, which aligns with his diagnosis.
Twelve hours after consuming the psychedelic, the subject re-administered the test, with his score increasing to 15. Another 12 hours following his second test, he retested himself, revealing that the score rose to 18. This third score indicates normal vision.
The subject reported that he reviewed his scores four months after the psychedelic trip, following additional testing. He noted that his top result, 19, was achieved eight days following the psychedelic drug's consumption.
A team of researchers administered the color blindness test to the subject, noting that his score was 16. They hypothesize that psilocybin's effects on the brain may have an effect on the nerves linking the eyes to the brain as well as the regions in the brain that process vision. The researchers are now focused on determining the potential of psilocybin to induce durable alterations in how vision is processed in some individuals.
The study's findings were reported in the "Drug Science, Policy and Law" journal. It should be noted though that there were limitations, including the insatiable appetite for psychoactive substances and the self-reported data.
Such a case study shows that the public can expect to learn a lot more from the different startups such as atai Life Sciences N.V. (NASDAQ: ATAI) that are currently engaged in conducting research aimed at finding ways to treat different conditions using psychedelics.
About PsychedelicNewsWire
PsychedelicNewsWire (PNW) is a specialized content distribution company that (1) aggregates and distributes news and information on the latest developments in all aspects and advances of psychedelics and their use, (2) creates PsychedelicNewsBreaks designed to quickly update investors on important industry news, (3) leverages a team of expert editors to enhance press releases for maximum impact, (4) assists companies with the management and optimization of social media across a range of platforms, and (5) delivers unparalleled corporate communication solutions. PNW stays abreast of the latest information and has established a reputation as the go to source for coverage of psychedelics, therapeutics and emerging market opportunities. Our team of seasoned journalists has a proven track record of helping both public and private companies gain traction with a wide audience of investors, consumers, media outlets and the general public by leveraging our expansive dissemination network of more than 5,000 key syndication outlets. PNW is committed to delivering improved visibility and brand recognition to companies operating in the emerging markets of psychedelics.
To receive instant SMS alerts, text "Groovy" to 844-397-5787 (U.S. Mobile Phones Only)
For more information please visit https://www.psychedelicnewswire.com
Please see full terms of use and disclaimers on the PsychedelicNewsWire website applicable to all content provided by PNW, wherever published or re-published: https://www.psychedelicnewswire.com/Disclaimer
Do you have questions or are you interested in working with PNW? Ask our Editor
PsychedelicNewsWire (PNW)
San Francisco, California
www.psychedelicnewswire.com
415.949.5050 Office
Editor@PsychedelicWire.com
PsychedelicNewsWire is part of the InvestorBrandNetwork.
This post was originally published by our media partner here.