This post is presented by our media partner Stratcann
View the original article here.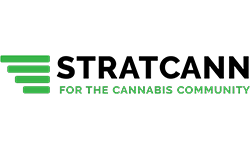 Charges are now confirmed following the execution of a search warrant in May on an alleged cannabis brokerage in a residential neighbourhood in Richmond, BC.
On May 7, 2021 investigators with the Richmond RCMP Organized Crime Unit (OCU) found and seized approximately 180 kilograms of cannabis and 900 grams of methamphetamine and a handgun at a residence operating as a cannabis "brokerage". The business was operating in the 8000 block of Demorest Drive in Richmond.
Police at the time also said they seized about 400 grams of suspected fentanyl.
Following that police action, the most recent announcement highlights that charges have now been approved for two men and one woman, all from Richmond, BC.
Ka Yan Chan (female), 39, Siu-Kai Chow, 68, and Yung Fung, 54, are all facing charges related to the unlawful distribution and sale of cannabis and methamphetamine, while Chow also faces a charge for possession of a prohibited or restricted firearm.
"The safety and protection of our community is of paramount concern to the Richmond RCMP," says Corporal Dennis Hwang, Media Relations Officer for Richmond RCMP. "Investigations into illegal marihuana operations are complex and highly specialized, but can often have a nexus to organized crime and (pose) a potential risk to public safety."
---
This post was originally published by our media partner here.