This post is presented by our media partner The Growth Op
View the original article here.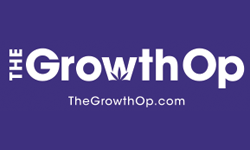 Following an expedition to the North Pole, Harry reveals his "nether regions were frostnipped, and while the ears and cheeks were healing, the todger wasn't"
Article content
But Chelsea Handler says there's one thing everyone is plain sick of hearing about: the Duke of Sussex's frostbitten penis.
Article content
During her opening monologue as the presenter for the 28th annual Critics' Choice Awards this past Sunday, Handler let loose on the icy member that had caused Prince Harry considerable concern back in the day.
Referencing Dahmer — Monster: The Jeffrey Dahmer Story, Newsweek reports that Handler told the audience the runaway hit "became the third highest viewed show on Netflix, with a combined watch time of 1 billion hours … which, apparently, is the same amount of time we're going to have to listen to Prince Harry talk about his frostbitten penis. It's enough already."
Article content
Per US Weekly, the duke reveals in Spare, released last week, that "todger" was frostbitten following an expedition to the North Pole in March 2011.
Beyond his ears and cheeks, "upon arriving home, I'd been horrified to discover that my nether regions were frostnipped as well, and while the ears and cheeks were already healing, the todger wasn't," he writes, adding it was "becoming more of an issue by the day."
Article content
That may be because, per Newsweek, the prince's "penis was oscillating between extremely sensitive and borderline traumatized. The last place I wanted to be was Frostnipistan."
Home remedies, including applying Elizabeth Arden cream, which his late mother Princess of Wales had used, to the sensitive member, produced a "weird" feeling.
Though not what Prince Harry and todger had endured, the World Meteorological Organization reports that it has recognized a temperature of -69.6 CC (-93.3 F) at an automatic weather station in Greenland on Dec. 22, 1991, as the lowest ever recorded in the Northern Hemisphere.
Predictably, talking about one's frostbitten penis proved fodder for plenty of comments, memes and jokes, including from broadcaster Michael Gravesande.
Article content
Comedian Jimmy Kimmel also could not help but comment on the frozen willy recounting and the applied home remedy. "He rubbed a smidgen of mommy's lip balm on his tallywacker, everybody. That's quite an endorsement for Elizabeth Arden," Kimmel noted during a recent episode of Jimmy Kimmel Live!
But Kimmel seemed to agree with Handler. "You know, when they say write a tell-all, they don't mean tell-all. It's just a phrase," the host quipped.
Of course, Spare offered plenty more titillation courtesy of the fifth in succession to the U.K. throne. The Telegraph, after obtaining a Spanish-language version of Spare, reported that a then-17-year-old Prince Harry tried cocaine on a hunting weekend while attending Eton College, an elite boarding school whose extensive co-curriculum focuses on pastoral excellence and a growing expertise in digital education, and "a few more lines" at other times.
Article content
The story goes that he also smoked weed at the school and while still a teen in 2002, the New York Times reported he first tried sticky icky at a house party he hosted and was dubbed "Hash Harry" by British tabloids.
Cannabis was also used at the prince's garden at Kensington Palace, which at various times served as home to Prince William and Duchess of Cambridge, as well as Prince Harry and Meghan Markle.
This post was originally published by our media partner here.