This post is presented by our media partner The Growth Op
View the original article here.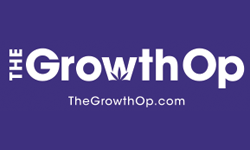 Icon Cher reminisces about the weedy smell of the bus and seeing drugs everywhere
Article content
Apparently, Cher and Kelly Clarkson have some things in common, including experiencing Willie Nelson's rundown, smoky, weed-filled bus.
Article content
That at least is what the two found out about each other as the decades-long music icon and diva of the '60s, '70s, '80s and '90s recently appeared on The Kelly Clarkson Show to promote her new perfume collection. The four-piece Decades Eau de Perfume captures scents that evoke Cher's memories of each decade, starting with the 1960s, according to Huffington Post.
Article content
"I was shocked the '70s didn't smell like marijuana," Clarkson quipped in a show clip posted on Twitter. "This one will obviously smell like Willie Nelson's bus."
Article content
Cher excitedly responds, "Oh my god. I've been on Willie Nelson's bus. It smells exactly like marijuana." Clarkson pipes in that she, too, has been on the legendary stoner and musician's bus and ended up getting a contact high.
Saying that it was a terrible old bus, but Nelson himself was great, Cher, recalling the scene, begins to laugh and says "drugs everywhere."
Clarkson concurs. "It was laid out on the table. It was so amazing. It was like as if you go into a store," she relays. "It was everything that you kind of wanted it to be when you walked in, but when you walked out, you were definitely hungry."
Article content
Nelson previously told Rolling Stone that he didn't think he would be alive without pot. "It saved my life, really. I wouldn't have lived 85 years if I'd have kept drinking and smoking like I was when I was 30, 40 years old. I think that weed kept me from wanting to kill people. And probably kept a lot of people from wanting to kill me, too — out there drunk, running around," he said in 2019. Nelson remains a strong supporter of legalizing cannabis.
Last year, the keynote speaker for South by Southwest talked cannabis, COVID-19, music and that aforementioned temper. "I smoke a lot of pot," Nelson said when asked about how he keeps calm, according to the Austin Chronicle. "It keeps me from killing people or keeps me from getting killed. Also, think positive. That helps."
Article content
As for the other icon that is Cher — singer of iconic tunes like Believe and I Got You Babe and who had No. 1 singles in six decades — her new perfume collection was launched in September.
Article content
Beauty Packaging reports that the 1960s scent represents the nostalgia, peace and love era; the 1970s evokes disco bling and Utopian time; the 1980s hearkens back to goth punk; and the 1990s is all about grunge and pop escapism.
And did Cher also get a contact high? Tough to say, but per Huffington Post, she famously appeared on "The Dick Cavett Show" in 1982 to expound on her anti-drug stance.
The diva, however, could have some celebrating to do in the not-so-distant future. Although nothing official, this past week, she posted a photo on Twitter of what looked like an engagement ring. "THERE R NO WORDS, ALEXANDER, A.E.," reads the tweet.
We'd love to hear from you. Get in touch with feedback and story tips at thegrowthop@postmedia.com
This post was originally published by our media partner here.