This post is presented by our media partner Grow Opportunity
View the full article here.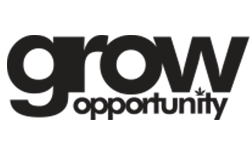 (Globe Newswire) Vancouver — Christina Lake Cannabis is pleased to announce that Mark Aiken, a seasoned cannabis executive, has joined CLC as Chief Executive Officer pending a mandatory security clearance by Health Canada and approval of the Canadian Securities Exchange.
Currently in its third operating year with an expanded team of over 52 personnel CLC delivers highly sought-after quality distillates and concentrates used to create Cannabis 2.0 products servicing B2B customers that include top brands across the Canadian Cannabis market.
"This is a very exciting time to join CLC and its experienced Board of Directors to lead a premiere cannabis organization with solid fundamentals. Our outdoor-grown B.C. bud benefits from the desirable properties created by sunlight and other natural growing conditions that can only be found in the Kootenay region of British Columbia. This unique environment provides CLC with a cost advantage for our core input material. The cannabis space is becoming increasingly sophisticated both domestically and around the world, and I believe CLC is well positioned to capture market share by delivering top quality products tailored to individual client needs." — Mark Aiken, CEO of Christina Lake Cannabis
This post was originally published by our media partner here.