This post is presented by our media partner The Growth Op
View the original article here.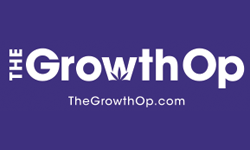 Article content
Senate Majority Leader Chuck Schumer has made it clear that cannabis is a topic that's been avidly discussed by members of Congress. Schumer suggests that soon there will be a bill addressing topics such as banking and the expungement of prior weed convictions.
Article content
His statements were made during a recent debate with his Republican opponent Joe Pinion. Schumer was asked specifically about the Secure and Fair Enforcement Act, commonly called the SAFE Banking Act.
Article content
He also talked about expunging records and how important it was to act quickly. "I'm working with a bunch of Republican senators, a bunch of Democratic senators, to get something passed," he said.
Pinion had a different outlook on cannabis, talking about the high levels of THC and how these are dangerous and different than in years past.
"We're talking about THC levels that have been off the charts," he said. "I think you bring up a good point, the notion that we would release it on the citizenry at the federal level before we've actually done the due diligence seems reckless and irresponsible. Just my thoughts."
The topic of cannabis banking has been discussed extensively and has been a hindrance in many legal U.S. states. "The lack of safe banking and financial services for the cannabis industry in the State of Colorado has become a dire public safety issue for highly regulated cannabis businesses operating in compliance with state law," Colorado officials argued in a letter sent to Congress in October.
The SAFE Banking Act has passed the House on several occasions, but has stalled in the Senate.
The FreshToast.com, a U.S. lifestyle site that contributes lifestyle content and, with their partnership with 600,000 physicians via Skipta, medical marijuana information to The GrowthOp.
We'd love to hear from you. Get in touch with feedback and story tips at thegrowthop@postmedia.com
This post was originally published by our media partner here.