This post is presented by our media partner The Growth Op
View the original article here.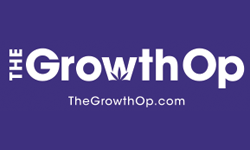 'Florida has never approved a Medical Marijuana Treatment Center to operate out of a gas station'
Article content
Florida's 700,000 plus medical cannabis consumers may have to wait yet to be able to grab cannabis while they fuel up.
Article content
Earlier this month, Chicago-based Green Thumb Industries Inc. announced plans to open ten RISE Dispensaries across Florida through a lease agreement with convenience store retailer Circle K.
Article content
Circle K operates about 600 locations across the state and Green Thumb announced the leased spaces would carry a selection of branded cannabis products, but according to the Washington Examiner, the state has yet to approve the plan.
A spokesperson for the state's Health Department told the Examiner that the "project has not been approved by the State."
Article content
"Florida has never approved a Medical Marijuana Treatment Center to operate out of a gas station," they added.
Under the proposed plan, Green Thumb would operate the dispensaries adjacent to Circle K locations in space leased from the company and only those with a valid medical marijuana card would be able to access the stores.
Florida legalized the medical use of cannabis in 2016, but recreational use remains prohibited.
A Green Thumb spokesperson told the Examiner that "the opening of RISE Express stores remains subject to regulatory approval."
It's not the first venture into cannabis for Alimentation Couche-Tard, which operates 15,000 convenience stores predominantly across Canada, the U.S. and Mexico.
Article content
In July 2019, the company invested just under $26 million in Fire & Flower, obtaining a 9.9 per cent stake in the company, with the option of raising its stake to 50.1 per cent with additional investment.
Last year, about 300 Circle K stores across Canada began carrying cannabis gift cards for Fire & Flower and, earlier this month, Fire & Flower opened a dispensary directly adjacent to a Circle K location in Brampton, Ont. 
According to the company, it's the first of ten Fire & Flower and Circle K co-located stores set to open within the next 12 months, with additional pilot stores currently operating in Alberta.
"This convenience-based shopping model is a major step change in the industry and provides a competitive advantage for both Fire & Flower and Circle K in the transformation of the cannabis consumer shopping experience," Stéphane Trudel, CEO of Fire & Flower said in a statement.
We'd love to hear from you. Get in touch with feedback and story tips at thegrowthop@postmedia.com
This post was originally published by our media partner here.