This post is presented by our media partner The Growth Op
View the original article here.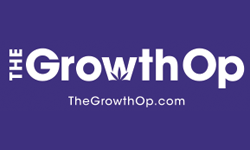 Bear's cocaine saga serves as the inspiration for a make-believe tale directed by Elizabeth Banks
Article content
Would a bear that scarfed down a brick of cocaine go on a drug-fuelled rampage and attack a bunch of justifiably terrified people?
Article content
Before curling into a ball and desperately trying to shoo all thoughts of the jaw-dropping horror of The Revenant bear scene, that's the premise of the new, soon-to-be-released movie, Cocaine Bear.
Article content
As described by IMDB, "An oddball group of cops, criminals, tourists and teens converge in a Georgia forest where a 500-pound (that's 227 kilograms) black bear goes on a murderous rampage after unintentionally ingesting cocaine."
The Universal Pictures thriller, led by actress-turned-director Elizabeth Banks, is scheduled for release on Feb. 24, 2023.
Article content
Yes, Cocaine Bear is inspired by a true story, but creative licence allows for much, well, creativity. Combining real life with story-advancing twists is often the course taken.
Make believe: What does the movie trailer show?
Pair that with the movie's recently released trailer, which, yes, appears to be a thriller, but with a healthy portion of gallows humour.
That's clearly apparent as a wide-eyed medic enters a dimly lit cabin. As the black bear slowly and menacingly emerges from the darkness, face seemingly dripping with blood, he slowly backs out of the room while closing the door.
The medic has the right idea. "Beth, we should go," he suggests, but there's no time for he or Beth to hightail it out of there as the coked out bear crashes through the door and comes face to face with the medic.
Article content

What could have made the bear — described as a black bear, which are usually less aggressive than its grizzly brethren — equate humans with easy meals?
Cocaine, apparently.
As described in the movie trailer, millions of dollars of cocaine fell from the sky (really, a plane) near Knoxville, Tenn, which is no stranger to black bear sightings and, per Knox News, wildlife management officials have confirmed encounters with the bears are on the rise.
In the trailer, the bear is seen by two people charged with tracking down the wayward cocaine eating that very product.
"Let's see what kind of effect that has on it," says Bob, followed by images of the bear, rolling around, seemingly content, before morphing into a crazed killer.
Article content
"Apex predator, high on cocaine, out of its mind," someone says as different bear encounters turn out very bad, indeed, for humans in the bear's path.
Real life: Was there a cocaine bear?
Yes, there was. According to Vice, a screen capture of an Associated Press article from back in 1985, simply headlined, Cocaine and dead bear, notes a 79-kilogram black bear in Georgia died of a cocaine overdose after consuming an unidentified amount of coke dropped from a plane piloted by a convicted drug smuggler.
The smuggler reportedly later died while parachuting and carrying too heavy of a load. "The way the call came in was an elderly gentleman had called the dispatch and said that there was somebody in his yard and he didn't look like he was moving, and they needed to send the police out there to see what was going on," an investigator in the original case told WGN Radio.
Article content
Citing an official with the Georgia Bureau of Investigation (GBI), a longer AP article described the deceased as a former Kentucky narcotics investigator who fell to his death in Tennessee.
As for the bear, investigators were searching for the dropped cocaine in mountains almost 130 kilometres north of Atlanta and just south of the Tennessee line when they discovered "a ripped-up shipment of the sweet-smelling powder and the remains of a bear."
Article content
"Cocaine is a very versatile substance that can come in many colours while having a pungent smell and taste," according to Florida Recovery Group. "Pure cocaine will have a sweet, floral smell," the information notes, but given the chemicals like gasoline, kerosene, ammonia and caustic soda employed in its manufacturing and the cutting agents used, the drug might end up having "an underlying chemical or metallic smell."
Although people might not detect certain scents, that is less likely to be the case with bears. "Bears are known to be able to smell 100 times better than your dog, while your dog is able to sniff out snacks and seemingly the most disgusting thing around 300 times better than we can," per Hiking and Fishing.
Article content
"The bear got to it before we could, and he tore the duffel bag open, got him some cocaine and OD'd (overdosed)," the GBI official is quoted as saying. "There's nothing left but bones and a big hide," he noted, adding it appeared the animal had been dead for about a month.
The duffel bag and 40 packages containing an estimated one kilogram of cocaine that had been ripped open and scattered over a hillside were discovered nearby the bear's remains. At the time, officials valued the estimated 40 kilograms of coke to be worth as much as US$20 million, adding that three such finds involving identical duffel bags had been made in Georgia.
Article content
The bear, plane, pilot and cargo were found in various locations, AP reports. The bear's remains were discovered in Georgia, the smuggler's body in Tennessee and his unmanned Cessna airplane, which struck a mountain, in North Carolina.
How much cocaine is too much cocaine?
"The minimum dose of cocaine that is considered lethal is 1.2 grams, but users with hypersensitivity to cocaine have suffered fatal overdoses from as little as 30 mg," notes addictions resource centre, Recovery by the Sea.
"In some rare cases of remarkably high tolerance, cocaine addicts have reported using 5 g of cocaine daily, which would prove fatal for most individuals," the centre reports.
"Essentially, cocaine can poison the system, and toxic levels do not appear to be completely dictated by dosage," per American Addictions Centers. Citing study findings, the agency notes "overdose toxicity can depend largely on the individual user and their specific susceptibility to the toxins."
Article content
That said, physical and psychological symptoms of cocaine overdose include, but are not limited to, elevated heart rate, rise in body temperature, nausea and vomiting, tremors and delirium.
Of course, humans are not bears.
What would happen if a bear consumed a kilogram of cocaine?
Citing the medical examiner findings, Vice reports the real bear died of brain hemorrhaging and kidney, heart and lung failure.
"Its stomach was literally packed to the brim with cocaine. There isn't a mammal on the planet that could survive that," the medical examiner was quoted as saying, per News24.
Vice further asked Dr. Romain Pizzi, senior vice president of the British Veterinary Zoological Society, what he thought of the trailer and depiction of the coked-up bear. "Nearly all the behaviour you can see in it is completely unrealistic. Even if you were to get a bear that was on cocaine, it's unlikely it would react like that."
Article content
As for the movie's premise that the bear is now addicted and on the hunt for cocaine, Dr. Pizzi noted that "it's highly unlikely that, never having encountered the drug before, it would suddenly be massively attracted to an addictive drug. Also, even if it had a small amount, it's not going to suddenly crave that temptation and form an addiction that quickly."
How to avoid a cocaine bear
True, bears may attack people, but that is unlikely to be their first thought. "Bear attacks are extremely rare," according to Bear Smart. "Most bears will actually retreat before you are even aware of their presence," the information states but adds it's important to stay alert and know what to do.
"To ensure a surprise or unpleasant encounter with a bear doesn't occur, avoid moving through bear habitat silently and alone. Travel in groups (the larger the better) and make lots of noise by talking or singing. And put the iPod away and pay attention to your surroundings," the website adds.
"Now stuffed, the bear, which has been named Pablo Eskobear after Columbian drug lord Pablo Escobar, is an unlikely tourist attraction at the 'Kentucky For Kentucky' mercantile store in Lexington," The Independent reports.
We'd love to hear from you. Get in touch with feedback and story tips at thegrowthop@postmedia.com
This post was originally published by our media partner here.