This post is presented by our media partner The Growth Op
View the original article here.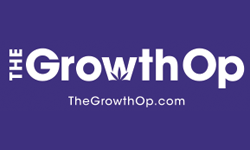 Article content
Gustavo Petro, Colombia's newly elected President, attended the United Nations meeting this week and made his stance on cannabis and drugs crystal clear.
Article content
Petro urged responsible parties to take a position against the War on Drugs, arguing that democracy in the American continent would die if the issue isn't addressed.
Article content
When speaking about Colombia and its history with the War on Drugs, Petro offered, "I propose to you, as president of one of the most beautiful and bloodied countries on Earth, to end the War on Drugs and, thus, allow our people to live in peace."
In an interview with GZERO, Petro talked about U.S.-Colombia relationship, one that has lasted decades and that will be undergoing some changes now that Colombia has a leftist president. He equated the U.S. government's attitude towards drugs to "a slow animal."
"Great transformations don't happen overnight," Petro said, implying that a bigger effort from other nations, mainly those in Latin America, is necessary. Still, he added the President Joe Biden's attitude toward drugs has been more open than in previous administrations.
Article content
In the past, Petro has discussed the possibility of legalizing cannabis and creating a functioning market for it, comparing Colombia to Canada.
"Let's see if by exporting cannabis we make a few dollars, because in part of the world, the drug is legal," said Petro, per Noticias RCN. "Why can't the farmers from Cauca plant cannabis?," he said, referring to a region in Colombia where farming is the principal way in which residents make their living.
Petro also talked about releasing prisoners that were jailed for cannabis offences. "If we're going to legalize cannabis, are we going to allow all of those people who've been imprisoned to remain in jail? Or is it time to release those people?" he asked.
Petro was elected as president on June 19, and has proved a polarizing figure, having past ties with guerrilla group M-19.
The FreshToast.com, a U.S. lifestyle site that contributes lifestyle content and, with their partnership with 600,000 physicians via Skipta, medical marijuana information to The GrowthOp.
Subscribe to  Weekend Dispensary, a new weekly newsletter from The GrowthOp.
This post was originally published by our media partner here.