This post is presented by our media partner The Growth Op
View the original article here.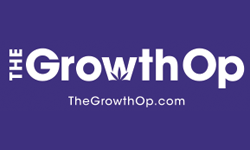 Article content
A 22-year-old Alberta resident has been charged with 17 offences after RCMP responded to a complaint of a suspicious vehicle.
Article content
Officers with the Strathmore detachment located the vehicle on Dec. 29 parked on a rural road in Wheatland County, notes a news release. The vehicle appeared unoccupied but a male driver was found asleep in the driver's seat upon closer inspection.
Article content
Police also recovered 6.2 grams of a substance believed to be cocaine, 52 grams of blue pills believed to be fentanyl and 30 grams of what is believed to be a cutting agent.
Back at the station, the man underwent an assessment to determine his level of sobriety and was found to be impaired by cannabis.
The man was remanded into custody and issued an immediate roadside sanction for impairment by drug. Per the Alberta government, an immediate roadside sanction is applied when there are reasonable grounds to believe that an individual operated a motor vehicle while impaired to any degree by alcohol or drugs.
An immediate roadside sanction can also be applied if an individual refuses, without a reasonable excuse, to comply with a demand made under the Criminal Code.
Article content
The man now faces 17 charges, including three counts of possession of a weapon dangerous to the public, two counts of possession of a firearm without a license and two counts of trafficking in a controlled substance.
The man was also charged with possession of property obtained by crime under $5,000 as the .22 calibre handgun was confirmed stolen in a 2013 rural break-in near Cochrane.
In a statement, staff sergeant Mark Wielgosz of Strathmore RCMP-GRC thanked the resident who called in the vehicle.
"In this case, a simple report led to an arrest, seizure of firearms one of which was linked to a theft in Cochrane, and seizure of dangerous substances capable of untold harm. Reporting suspicious activity is of great assistance in keeping our communities safe which was evidenced in this investigation," he said.
Last July, a similar situation unfolded in Kenora, Ont. after police responded to a tip about a driver who appeared to be unconscious behind the wheel of a parked vehicle.
Police located the vehicle, which had no plates, and seized cocaine, hydromorphone and nearly $5K in cash. A 40-year-old man was later charged with six offences, including possession of cannabis for the purpose of selling, as well as possession of hydromorphone and cocaine for the purpose of trafficking.
We'd love to hear from you. Get in touch with feedback and story tips at thegrowthop@postmedia.com
This post was originally published by our media partner here.