This post is presented by our media partner The Growth Op
View the original article here.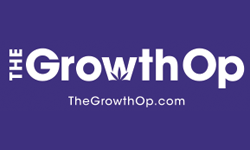 Cannabis reference catches the attention of Bob Stefanowski, the Republican nominee for the 2022 Connecticut gubernatorial election.
Article content
Connecticut Governor Ned Lamont celebrated his state this week by sharing a clip from a country song on Twitter.
Article content
Lamont never encouraged kids to smoke marijuana, as Stefanowski claims, although legalizing recreational cannabis was one of Lamont's top priorities after being sworn in as 89th governor of Connecticut in January 2019.
The governor has also signed legislation green-lighting sports betting and online gambling.
Lamont and Stefanowski will face off in the upcoming November election for the second time. Lamont defeated Stefanowski in the state's 2018 general election.
During that campaign, cannabis legalization was a key plank from Lamont, while Stefanowski said it wasn't an immediate priority.
"Maybe at some point we should look at legalizing marijuana … but we've got so many fundamental problems in this state. … Let's fix the economy first,'' Stefanowski said in 2018, via the Hartford Courant.
Recreational cannabis was legalized in the state last July, and Connecticut's neighbouring states, including Massachusetts, New York and most recently Rhode Island, have also legalized cannabis.
Lamont hasn't responded to Stefanowski's tweet. Instead, he followed up on his own, sharing a second country song, "Connecticut" by the North County Band.
The second clip doesn't reference pot or booze, but does highlight notable Nutmeggers such as Mark Twain, Helen Keller and John Mayer.
Subscribe to Weekend Dispensary, a weekly newsletter from The GrowthOp.
This post was originally published by our media partner here.