This post is presented by our media partner Stratcann
View the original article here.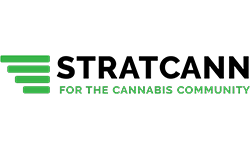 In the first three years of legalization, Canadian cannabis consumers have had increasingly positive views of legal cannabis products when compared to illegal cannabis products regarding quality, convenience, safety, and price.
Despite this increasingly positive outlook, nearly half of respondents captured in the study still reported that legal cannabis was more expensive than illegal cannabis, while one-fifth reported there was no difference, and only about one in ten reported legal cannabis was less expensive than its illicit counterpart. 
Those who were more likely to consume daily or almost daily were more likely to have negative perceptions of the legal market compared to the illegal market when it came to factors like price, quality and convenience.
This view also reflects the declining prices documented in the legal market, especially with the introduction of larger-volume formats like 14, 28, and 30-gram flower offerings, as well as decreasing prices on products like extracts, vape pens, and edibles. 
Data for the study were analyzed from more than 15,000 Canadian respondents to the International Cannabis Policy Study who had consumed cannabis in the past year and were of the legal age of access. The survey was conducted in 2019–2021 and completed online. 
Over time, data show that respondents tended to show an increase in the consumer perception that legal cannabis is safer and easier to buy and of higher quality, although often more expensive than the black market. 
Breaking down responses by demographics such as age, gender, and location, the survey also shows how these shifts affect each group. For example, respondents in Québec were more likely to report that they felt legal cannabis was of higher quality or no different (vs. lower quality) compared to all other provinces except Prince Edward Island. 
Those in Nova Scotia and British Columbia were the least likely to say legal cannabis was of higher quality, as well as the least likely to say it was less expensive. Those in Ontario and Nova Scotia were the least likely to say purchasing legal cannabis was more convenient.  
Respondents in Québec were also more likely to report that legal cannabis was less expensive than illegal cannabis when compared to those in British Columbia, Saskatchewan, New Brunswick, and Nova Scotia (vs. more expensive; OR reversed). This matches market data showing Quebec with some of the lowest legal cannabis prices in Canada.
Although consumers said that legal cannabis was increasingly more convenient to buy than illegal cannabis, this tended to fluctuate by province, given the significant difference each jurisdiction has in regard to stores per capita, as well as the size of the licit market. 
Respondents in British Columbia and Ontario were the least likely to report that legal cannabis was more convenient to buy, likely due to both a robust black market in those provinces and—especially so in Ontario—an initially slow rollout of retail stores (Ontario went from 24 stores in 2019 to 1,042 stores in 2021).
---
This post was originally published by our media partner here.