This post is presented by our media partner Psychedelic News Wire
View the original article here.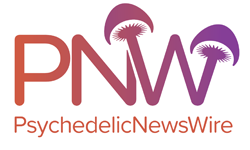 New research has found that one dose of psilocybin administered together with therapy significantly alleviates symptoms of depression. Psilocybin is the primary psychoactive compound found in magic mushrooms. This compound, which alters an individual's state of consciousness when consumed, has been used for centuries in religious and spiritual rituals.
In the last few years, numerous studies on psilocybin have been conducted to determine its potential therapeutic benefits. While promising results have been observed when the substance is used in managing anxiety and depression, more studies are required to fully understand the effectiveness of psilocybin therapy.
The latest study, carried out by Robin von Rotz at the University of Zurich, was focused on finding out psilocybin's therapeutic potential. The research involved 52 participants, all of whom had been diagnosed with major depressive disorder. Each participant was required to undergo medical screening after which they went through a pair of preparatory visits before the placebo or psilocybin dose was administered.
The researchers also asked participants whether they had used psychedelic drugs before; 16 of them admitted to having ever done so.
The scientists then used a double-blind procedure to administer the placebo or one dose of psilocybin randomly, following this up with a counseling session. The researchers administered mannitol as the placebo drug, as it was identical in weight, size, color and shape to the psilocybin pill administered.
During the trip, participants listened to music via speakers or headphones and had a trained therapist in the room with them. The therapists helped them deal with any difficult emotions they experienced, with the investigators evaluating the severity of their depression symptoms using Beck's Depression Inventory and the Montgomery-Åsberg Depression Rating Scale.
This led to the discovery that psilocybin-assisted therapy was effective in reducing symptoms of depression. The researchers observed that in comparison to the control group, those who received one dose of psilocybin experienced a -13 point reduction in the severity of their symptoms.
In their report, they noted that this reduction persisted until two weeks after the session.
In an interview, von Rotz explained that the primary takeaway from the study was that one dose of psilocybin administered together with psychological support in major depressive disorder patients was capable of rapidly alleviating symptoms of depression. He added that despite this, more studies into modes of treatment action were needed to draw a clear conclusion.
The double-blind, placebo-controlled study's findings were published in eClinicalMedicine.
Many more companies are conducting their own studies on psychedelics, including Seelos Therapeutics Inc. (NASDAQ: SEEL). We can look forward to more exciting revelations about psychedelic substances that have been thrust into the limelight in recent years.
About PsychedelicNewsWire
PsychedelicNewsWire (PNW) is a specialized content distribution company that (1) aggregates and distributes news and information on the latest developments in all aspects and advances of psychedelics and their use, (2) creates PsychedelicNewsBreaks designed to quickly update investors on important industry news, (3) leverages a team of expert editors to enhance press releases for maximum impact, (4) assists companies with the management and optimization of social media across a range of platforms, and (5) delivers unparalleled corporate communication solutions. PNW stays abreast of the latest information and has established a reputation as the go to source for coverage of psychedelics, therapeutics and emerging market opportunities. Our team of seasoned journalists has a proven track record of helping both public and private companies gain traction with a wide audience of investors, consumers, media outlets and the general public by leveraging our expansive dissemination network of more than 5,000 key syndication outlets. PNW is committed to delivering improved visibility and brand recognition to companies operating in the emerging markets of psychedelics.
To receive instant SMS alerts, text "Groovy" to 844-397-5787 (U.S. Mobile Phones Only)
For more information please visit https://www.psychedelicnewswire.com
Please see full terms of use and disclaimers on the PsychedelicNewsWire website applicable to all content provided by PNW, wherever published or re-published: https://www.psychedelicnewswire.com/Disclaimer
Do you have questions or are you interested in working with PNW? Ask our Editor
PsychedelicNewsWire (PNW)
San Francisco, California
www.psychedelicnewswire.com
415.949.5050 Office
Editor@PsychedelicWire.com
PsychedelicNewsWire is part of the InvestorBrandNetwork.
This post was originally published by our media partner here.