This post is presented by our media partner The Growth Op
View the original article here.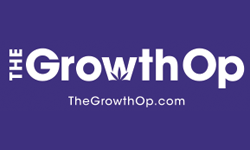 Lobbyist plans to discuss gambling and retail opportunities at the airport with the Alcohol and Gaming Commission of Ontario and Ontario Cannabis Store
Article content
A cannabis retail store and gambling opportunities are among the changes the Greater Toronto Airports Authority (GTAA) is reportedly considering, according to a CBC report.
The Toronto Star was first to report that the GTAA has hired lobbyist Clare Michaels, an associate principal at Navigator Ltd. and a former member of Doug Ford's staff, to talk to officials about gambling and cannabis retail possibilities at Pearson.
According to the lobbyist registration page at the Office of the Integrity Commissioner, Michaels plans to have "discussions with the LCBO (Liquor Control Board of Ontario) about expanded beverage alcohol services at YYZ. Discussions with AGCO (Alcohol and Gaming Commission of Ontario) and OCS (Ontario Cannabis Store) about retail cannabis opportunities at the airport. Discussions with OLG (Ontario Lottery and Gaming Corporation) about gaming opportunities at the airport."
Article content
In response to the question, "What are you attempting to influence or accomplish as a result of your communications with Ontario public office holders?" Michaels wrote that she plans to have discussions with government officials "with regard to strengthening the transportation and public transit services to Toronto Pearson International Airport, and non-aviation sectors such as food and beverage and cannabis."
In a statement to CBC, however, the GTAA said it has no plans to open a cannabis store or gambling facilities at Pearson, but did acknowledge participating in provincial consultations about a proposed new gambling framework.
"As a private, not-for-profit, non-share capital corporation with revenues closely tied to passenger traffic, the Greater Toronto Airports Authority continues to look at options to diversify its revenue sources and provide a world-class passenger experience, competitive with other international airports," the statement reportedly reads.
Article content
Earlier this year, the Prince George Airport Authority (PGAA) made headlines after it was announced that Copilot, a retail cannabis brand, had applied for a business licence to operate in a non-secure area of the terminal with public access.
In a statement, PGAA reported the store would be "the first cannabis retail store in an airport terminal worldwide."
"Copilot has been working with federal and provincial regulators throughout the licence application process and has met every required step to operate at YXS so far. Approval of a business licence from the City is one of the final steps before they can build and open their store at YXS," the statement notes.
In February, it was reported that Prince George city council had given preliminary approval for the airport cannabis retailer.
Subscribe to Weekend Dispensary, a weekly newsletter from The GrowthOp.
This post was originally published by our media partner here.