This post is presented by our media partner Psychedelic News Wire
View the original article here.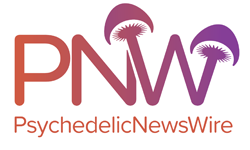 Over the last decade, VA hospitals in Canada have been nexuses for randomized, controlled trials on the use of psychedelics in the treatment of conditions such as depression, anxiety and post-traumatic stress disorder (PTSD). This is mainly because veterans are more likely to suffer from these conditions in comparison to the overall population. Additionally, it is because VA hospitals offer controlled environments, which are ideally suited for running such trials.
These trials have afforded researchers useful information on the safety and effectiveness of using psychedelics in the treatment of a range of psychiatric problems, including anxiety, post-traumatic stress disorder, alcohol dependence, depression and more. Studies have shown that a good number of veterans who have been involved in combat also suffer from opioid dependence and chronic pain.
One survey found that almost one-half of veterans with chronic pain suffered for about a year before the pain stopped, with the other one-half revealing that they were in pain daily and, in some cases, even constantly. Over one-half of these veterans rated their chronic pain as moderate or severe. In contrast, only about 25% of the general population suffers from chronic pain.
Evidence on the effectiveness of psychedelics in treating chronic pain are preliminary. In a recent report, VICE stated that after mental health, pain was the next frontier for psychedelic research.
Accounts of individuals using psychedelics have also appeared, with individuals such as Jose Martinez revealing that he used psilocybin to help manage his chronic pain and beat his opioid dependency.
Martinez, a former Army gunner, got injured in Afghanistan, and after a long stint on opioids, he decided to try psilocybin. He revealed that while he was still in pain, psychedelics help manage most of it. Martinez, who is now a psychedelics evangelist, runs a not-for-profit organization that connects veterans to nature via wilderness outings.
Research on the use of psychedelics in treating pain goes back to the 1960s, when an anesthesiologist, Eric Kast, gave 50 patients who were gravely ill with various conditions 100 mg of LSD then compared their pain response to Demerol and Dilaudid, which are synthetic opioids. Kast determined that in comparison to LSD, the synthetic drugs weren't as effective in their analgesic action.
For the most part, the stigma around the use of psychedelics as well as the war on drugs have significantly hindered attempts to study psychedelics in America—until recently. Researchers hope that as time goes by, more on the benefits of using psychedelics in the treatment of chronic pain will be discovered.
As research is ongoing to find the different therapeutic applications of psychedelics, a number of for-profit companies such as Delic Holdings Corp. (CSE: DELC) (OTCQB: DELCF) are also conducting their own quest for viable ways to vaporize psychedelic compounds such as psilocybin in situations when other administration methods, such as infusion, aren't suitable or recommended.
NOTE TO INVESTORS: The latest news and updates relating to Delic Holdings Corp. (CSE: DELC) (OTCQB: DELCF) are available in the company's newsroom at https://ibn.fm/DELCF
About PsychedelicNewsWire
PsychedelicNewsWire (PNW) is a specialized content distribution company that (1) aggregates and distributes news and information on the latest developments in all aspects and advances of psychedelics and their use, (2) creates PsychedelicNewsBreaks designed to quickly update investors on important industry news, (3) leverages a team of expert editors to enhance press releases for maximum impact, (4) assists companies with the management and optimization of social media across a range of platforms, and (5) delivers unparalleled corporate communication solutions. PNW stays abreast of the latest information and has established a reputation as the go to source for coverage of psychedelics, therapeutics and emerging market opportunities. Our team of seasoned journalists has a proven track record of helping both public and private companies gain traction with a wide audience of investors, consumers, media outlets and the general public by leveraging our expansive dissemination network of more than 5,000 key syndication outlets. PNW is committed to delivering improved visibility and brand recognition to companies operating in the emerging markets of psychedelics.
To receive instant SMS alerts, text "Groovy" to 844-397-5787 (U.S. Mobile Phones Only)
For more information please visit https://www.PsychedelicNewsWire.com
Please see full terms of use and disclaimers on the PsychedelicNewsWire website applicable to all content provided by PNW, wherever published or re-published: https://www.PsychedelicNewsWire.com/Disclaimer
Do you have questions or are you interested in working with PNW? Ask our Editor
PsychedelicNewsWire (PNW)
San Francisco, California
www.PsychedelicNewsWire.com
415.949.5050 Office
Editor@PsychedelicWire.com
PsychedelicNewsWire is part of the InvestorBrandNetwork.
This post was originally published by our media partner here.