This post is presented by our media partner Grow Opportunity
View the full article here.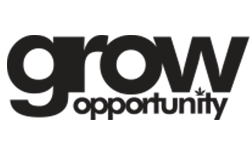 (Globe Newswire) Denver—This month, we as a collective draw our attention to the exclusion and even hatred associated with lack of conformity to gender definitions as they present in popular opinion.
The indifference or lack of tolerance inflicted upon non-binary people must be reprimanded, en masse, in order to honour the unique gender identities associated with equally unique individuals. Moving beyond either/or thinking is essential to our social evolution as a dynamic and endlessly creative group of beings.
Gender identity relates to a person's own internal feelings, and the ways in which they express their gender through outward appearances is referred to as gender expression.
"We should think about gender as a spectrum, and a person's gender can really only be identified by themselves," said Neil Lequia, founder and current Board President of The Full Spectrum, a nonprofit organization that supports the cannabis LGBTQ+ industry and community.
"We should encourage everyone to break free from societal norms when those norms do not reflect their personal experience. In doing so, we will be enabling individuals to feel fully comfortable to manifest their gender identity through their gender expression. This creates a world where everyone's full potential can be reached. But we know it is not always easy to understand what can feel like foreign or uncomfortable concepts of gender. So in the spirit of LGBTQ+ Pride Month, we have partnered with Cannabis Creative Movement to educate on gender identity and expression."
This post was originally published by our media partner here.