This post is presented by our media partner The Growth Op
View the original article here.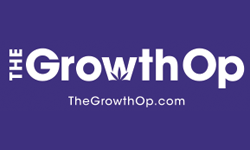 Man fined after pleading guilty to importing cocaine and cannabis to Bermuda.
Article content
A 54-year-old passenger on the Norwegian Joy vessel that docked in Bermuda was reportedly fined after pleading guilty to importing cocaine and cannabis.
Article content
Cannabis business consultants, Higher Yields, reports that under Bermuda laws, possessing cannabis can result in "immediate incarceration and fines of up to several thousand dollars."
According to the Royal Gazette, Bermuda's only daily newspaper, the cruise ship visitor was fined about $2,560 following an appearance in Magistrates Court.
The publication reports that after disembarking, customs officials found that the man was carrying two pre-rolled joints inside his cigarette pack.
While being questioned, the man reportedly said the cannabis was medicinal marijuana, but upon another search, customs officers found a powdery substance later identified as cocaine in his wallet.
Article content
But that wasn't all. Yet another search of the man's cabin aboard the ship revealed more cannabis.
In all, the Royal Gazette reports the man was discovered with cocaine weighing 0.42 grams and the cannabis, including the pre-rolls, weighed about 3.4 grams.
It's not the first time that people docking in Bermuda have been nabbed for cannabis. USA Today reported in 2013 that a judge ordered stiff penalties, namely fines of $1,280 or spend 100 days in jail, for two cruisers found with small amounts of the drug. Both individuals were passengers on Norwegian Dawn.
An advisory issued by U.S. Customs and Border Protection (CBP) way back in 2012, noted that there is zero tolerance for cruise ship travellers possessing a personal amount of marijuana. At that time, the CBP announced that it had issued a zero-tolerance penalty of $640 to a traveller for breaching the rules.
Article content
The weed was sniffed out by a CBP narcotics detector dog that alerted to the luggage of a passenger who was disembarking the vessel. Officers seized a plastic bag containing cannabis and joints weighing half a gram.
"The number of travellers we encounter possessing controlled substances is very small compared to the more than 335,000 passengers we inspect at the cruise terminal annually, Ricardo Scheller, CBP Port Director for the Port of Baltimore at the time, said in a statement.
"Nearly all narcotics seizures at the cruise terminal are of amounts considered to be for personal use; however, possessing narcotics remains illegal and travellers face severe consequences, from costly civil penalties up to, and including, possible arrest," Scheller added.
Article content
Canada Border Services Agency (CBSA) reports that despite cannabis being legal and regulated in this country, "it remains illegal to take cannabis across Canada's national borders. If you are found to be in possession of cannabis and it has not been declared to the CBSA, you will be arrested and charged."
Per High Seas Cruising, "all cruise lines prohibit passengers from bringing cannabis products, including both recreational and medical, on their vessels."
Cruise lines that depart from the U.S., the information notes, under U.S. federal laws, which prohibit recreational cannabis. "Even if the cruise ship departs from a state where weed is legal, passengers cannot bring the drug on board the vessel," High Seas Consulting points out.
Officers with Bermuda's Customs Department process customs declarations for all arriving passengers on ships, yachts or aircraft, as well as assess and collect duty and other taxes. Customs officers also look for and seize illegal weapons, drugs and other contraband.
Subscribe to Weekend Dispensary, a new weekly newsletter from The GrowthOp.
This post was originally published by our media partner here.