This post is presented by our media partner Psychedelic News Wire
View the original article here.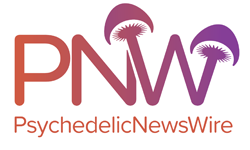 The Commonwealth Scientific and Industrial Research Organization (CSIRO), which is the national science agency of Australia, is planning to collaborate with local medical technology firms to develop new psychedelic products while also improving the existing products. The agency's objective is to develop new psychedelics to help individuals suffering from various mental health conditions, including post-traumatic stress disorder, end-of-life anxiety, addiction and depression.
There are many psychedelics in existence, both synthetic and natural alike. CSIRO plans to work with local biomedical firms to extract, synthesize, improve and develop manufacturing processes for up to 15 different psychedelic compounds. Psilocybin is the active compound found in hallucinogenic mushrooms while MDMA (methylenedioxymethamphetamine), which is also known as ecstasy or molly, is a lab drug that is known to induce a high when consumed, similar to other psychedelics.
Currently, psychedelics such as psilocybin and MDMA are being tested by scientists in controlled clinical settings in Australia as well as globally to see if they could be effective in treating mental conditions when administered alongside psychotherapy. Thus far, the results have shown promise.
Estimates show that one in every five individuals in Australia will suffer from a mental health condition annually, with some studies suggesting that more than one-third of those with these illnesses may not benefit from existing treatments.
CSIRO researcher Peter Duggan stated that the agency was well-positioned to contribute to this evolving area of research, which could bring about life-changing advancements in mental-health treatment. Duggan, an adjunct professor, explained that clinical trials in Australia and globally have been using psychedelics such as psilocybin or MDMA with promising results; he noted, however, that there was still a lot to learn about how these drugs worked and how their chemical compositions could be enhanced to improve patient outcomes.
Duggan also highlighted that working with those involved in the local industry to improve patient experiences as well as drug design could help the agency push Australia into a leadership position in the development of these possibly life-altering drugs.
Natural MedTech, which is based in Melbourne, is one of the firms that will be working with CSIRO. Natural MedTech was awarded funding for research and development through the Kick Start program under CSIRO. The firm is planning to conduct research on the psychoactive properties of fungi and plants for medical use. Natural MedTech CEO Mark Hestermann revealed that the company was working toward developing psychedelic treatments for a range of neurological disorders.
As CSIRO gets its research efforts underway, the company's findings and products could find those of other companies, such as Cybin Inc. (NYSE American: CYBN) (NEO: CYBN) already on the market, and the increased options will benefit patients and society in general.
NOTE TO INVESTORS: The latest news and updates relating to Cybin Inc. (NEO: CYBN) (NYSE American: CYBN) are available in the company's newsroom at https://ibn.fm/CYBN
About PsychedelicNewsWire
PsychedelicNewsWire (PNW) is a specialized content distribution company that (1) aggregates and distributes news and information on the latest developments in all aspects and advances of psychedelics and their use, (2) creates PsychedelicNewsBreaks designed to quickly update investors on important industry news, (3) leverages a team of expert editors to enhance press releases for maximum impact, (4) assists companies with the management and optimization of social media across a range of platforms, and (5) delivers unparalleled corporate communication solutions. PNW stays abreast of the latest information and has established a reputation as the go to source for coverage of psychedelics, therapeutics and emerging market opportunities. Our team of seasoned journalists has a proven track record of helping both public and private companies gain traction with a wide audience of investors, consumers, media outlets and the general public by leveraging our expansive dissemination network of more than 5,000 key syndication outlets. PNW is committed to delivering improved visibility and brand recognition to companies operating in the emerging markets of psychedelics.
To receive instant SMS alerts, text "Groovy" to 844-397-5787 (U.S. Mobile Phones Only)
For more information please visit https://www.PsychedelicNewsWire.com
Please see full terms of use and disclaimers on the PsychedelicNewsWire website applicable to all content provided by PNW, wherever published or re-published: https://www.PsychedelicNewsWire.com/Disclaimer
Do you have questions or are you interested in working with PNW? Ask our Editor
PsychedelicNewsWire (PNW)
San Francisco, California
www.PsychedelicNewsWire.com
415.949.5050 Office
Editor@PsychedelicWire.com
PsychedelicNewsWire is part of the InvestorBrandNetwork.
This post was originally published by our media partner here.