This post is presented by our media partner The Growth Op
View the original article here.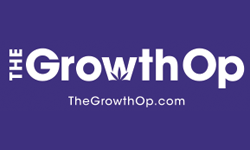 Breaches occurred in 2018 or 2019
Article content
The former CEO of two cannabis businesses in California has been found personally liable for about $3.1 million in fines ordered in connection with the companies operating without the required licences.
Article content
Monterey County District Attorney Jeannine Pacioni announced earlier this month that her office had obtained a default judgment against the businesses based in Salinas, Calif. Fuji Farms, Inc. and Hands on Faith Association, both of which had the same CEO, allegedly operated between 2018 and 2019 without proper licensing.
Although both medicinal and recreational cannabis is legal in California, commercial operations require a state licence and many areas of the state only allow indoor grows. "Applicants will also need to provide proof of approval from the local jurisdiction they'll be operating in before a licence can be issued," according to the California Cannabis Portal.
Article content
The judgment follows three years of negotiations and litigation. Specifically, Fuji Farms was ordered to pay $484,730 and Hands on Faith Association was ordered to pay about $2.6 million.
The head of the companies "is personally liable for the entire judgment based on his role as CEO in the company and his involvement in the day-to-day operations and violations," the statement notes.
The district attorney's office notes that the 75,000 square foot outdoor cannabis grow operated by Fuji Farms "never obtained state licences or local permits to engage in cannabis activity." That being the case, the company harvested and processed thousands of illegal cannabis plants over the 2018 to 2019 period.
As for Hands on Faith, its temporary cultivation licences expired in early 2019. The former CEO acquired the company shortly thereafter, but did not renew applicable licences and permits despite continuing to cultivate cannabis and engaged in other marijuana-related activity, the statement points out.
Article content
It is noted the CEO sold more than $1.3 million "worth of illegal cannabis grown at Hands on Faith through his licensed business, California New Wave."
The violations were revealed as part of investigators' routine regulatory inspections. "All illegal cannabis discovered during these inspections was confiscated and will be destroyed," the statement adds.
Although charges were originally filed by the Monterey County District Attorney's Consumer Protection Unit in 2019, the default judgment against the CEO and two companies was accepted on Aug. 11.
The district attorney's ffice also entered a stipulated judgment with California New Wave, and associated companies for their involvement in the case.
The company eventually ousted the CEO from all its associated companies and took on new management, the statement notes. The company has agreed to pay $193,500 in civil penalties.
Subscribe to  Weekend Dispensary, a new weekly newsletter from The GrowthOp.
This post was originally published by our media partner here.